"Fate has a way of making things work better than planned."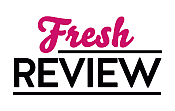 Reviewed by Annetta Sweetko
Posted July 18, 2019

Romance Erotica Sensual | Romance Paranormal
Brand Astarot is only seeking vengeance for the destruction of his family that left him as an outcast. He has hidden the truth of who he really is and has no desire to become a rogue king. Fate, however, might have greater plans for the reluctant dragon and the treasure he finds.
Kasia Amon has hidden herself from the paranormal world for many years. Lately, she has had a problem with bursting into flames. She knows the legend and is not about to be the ticket for any dragon seeking the highest throne. She needs help with the flaming but she will be the mistress of her own destiny. Not a puppet, not a trophy, just a phoenix who is loved and wanted for herself. Legends are such a pain and she will not fulfill one for any dragon. Or will she?
THE ROGUE KING is the first in Abigail Owen's Inferno Rising series, but if you have followed her Fire's Edge books then this is part of that world. The dragon seem to be a rather nasty lot when it comes to family, if something happens to your parents and siblings, you are considered a rogue and shunned. Not the friendliest mode of living. Brand had a plan that was so simple and it was working, he would stay in with the king he knew and trusted, bring him the Phoenix as a bride and get his vengeance on the one who killed his family. Then came Kasia and the fire that he felt growing inside him for she had absolutely nothing to do with her being a phoenix, but her being a woman.
Kasia has been warned to stay away from the dragons her whole life, especially from the one king who killed her mother. At the very last minute she used the last of her strength to send Kasia and her two sisters to safety. How could Kasia guess that her heart would lead her straight to a dragon, who has his own agenda, but learns that vengeance might not be enough in life. Love might be what he has been looking for all these years.
The danger, intrigue of the dragon court and the growing love between Brand and Kasia will have you biting your nails as you read THE ROGUE KING. If you are looking for sexy dragons, danger, intrigue, fights and flights, and a Phoenix who wants only one king for herself, then you need to get your hands on THE ROGUE KING. Then you might want to look for the others by this fabulous author and enjoy those too.
SUMMARY
Kasia Amon is a master at hiding. Who--and what--she is makes her a mark for the entire supernatural world. Especially dragon shifters. To them, she's treasure to be taken and claimed. A golden ticket to their highest throne. But she can't stop bursting into flames, and there's a sexy dragon shifter in town hunting for her...
As a rogue dragon, Brand Astarot has spent his life in the dark, shunned by his own kind, concealing his true identity. Only his dangerous reputation ensures his survival. Delivering a phoenix to the feared Blood King will bring him one step closer to the revenge he's waited centuries to take. No way is he letting the feisty beauty get away.
---
What do you think about this review?
Comments
1 comment posted.
Re: Fate has a way of making things work better than planned.

Thank you so much for the wonderful review!!! Yay!!!
(Abigail Owen 9:57am July 29, 2019)
Registered users may leave comments.
Log in or register now!