"She was a captive now her hero is captivated!"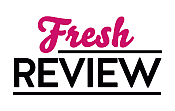 Reviewed by Annetta Sweetko
Posted June 4, 2019

Romance Science Fiction | Romance Paranormal
Memory Aven-Rose had been kidnapped and held captive since she was eight years old by a psychopath named Renault, who had killed her mother and a number of other women. She believed she was a monster like him. The final blow to her is the death of her pet, and that allows her to broadcast her pain, and the next thing she would see in her prison bunker is a WOLF RAIN down on her and help her escape.
Alexei is a changeling, part of the SnowDancer pack, a lieutenant and a fierce wolf. Unfortunately, his family has been cursed. Every time one of the men find their mate, they turn rogue and kill those they love. He will never mate, but something about the skin and bone empath has him fiercely protective and isn't about to let even his packmates hurt her. He should have known that fate has different plans for the both of them.
WOLF RAIN is a fascinating read. The world building by author Nalini Singh allows her readers to see and feel everything the changelings, empaths, and humans are dealing with. Most amazing is watching as Memory comes into her own after so many yeas of believing that she is a monster to find that she is an empath and a very strong one, in fact, one that is a really big surprise to everyone who comes in contact with her. Alexei is a fascinating wolf, he wants to protect her, but he also wants to stay away from her to allow her to grow and learn. It is his fear of his family legacy that holds him back, but when she is re-captured by her tormentor, Alexei has no choice but to use the mate bond that he so fiercely denied to find her.
This is the third of Ms. Singh's Psy-Changeling Trinity and a continuation of her Psy-Changeling world. With WOLF RAIN, the central characters are empaths, changelings, and the Arrows - whose main job is to guard empaths with their lives. If you have not read either of these series' before you can still read this one and easily fall in love with this world.
So much happens in this astonishing world that it is hard to put in a short review. Besides Renault, the nut who kidnapped Memory, there is another who misguidedly is going after empaths and bringing the Arrows to danger. The learning to be an empath and dealing with the people Memory comes in contact with are as important to the plot. I think my favorite thing of all was the growth of Memory and the reaction of her not fearing her golden wolf caused his packmates much laughter and delight - he is after all just a "big wolfy chicken!" Even his alpha liked this one.
I have to admit that I did not completely understand the different "nets" that came into play in WOLF RAIN (the PsyNet, the NetMind, DarkMind) but there is so much I did understand that had me loving this book. Whatever you are looking for in a book that will hold you captivated WOLF RAIN has it!
SUMMARY
Kidnapped as a young girl, her psychic powers harnessed by a madman, Memory lives a caged and isolated existence...until she comes face-to-face with a wolf. Labelled an empath by her bad-tempered rescuer, Memory knows that her 'gift' is nothing so bright. It is a terrible darkness that means she will always be hunted.
But Memory is free now and she intends to live. A certain growly wolf can just deal with it.
Alexei prefers to keep his packmates at bay, the bleak history of his family a constant reminder that mating, love, hope is not for him. But Memory, this defiant and fearless woman who stands toe-to-toe with him awakens the most primal part of his nature--and soon, he must make a choice: risk everything or lose Memory to a murderous darkness that wants to annihilate her from existence...
---
What do you think about this review?
Comments
No comments posted.

Registered users may leave comments.
Log in or register now!