"A story as sexy and entertaining as it is packed full of surprises!"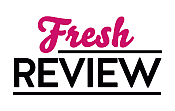 Reviewed by Miranda Owen
Posted March 29, 2019

Romance Erotica Sensual | Romance Suspense | Romance Contemporary
GUARDING GWEN is the follow-up to PROTECTING PIPER. This is a perfect story for romance fans who love a "second chance romance" storyline with a little danger thrown in. When movie star Gwen Solomon is threatened with extortion and more by a stalker, she turns to her ex for security. Simon Forrest wounded Gwen deeply when he left her to join the military. Now, as the Vice President of Wilde Securities, Simon has the perfect opportunity to atone for the past and win back the woman he has always loved. Although characters from the previous book show up in this story, GUARDING GWEN works as a standalone romance.
Cynthia Eden is a master of suspense and this particular story puts an unusual spin on the "stalker" trope. When the stalker demands money from Gwen in addition to wanting her, threatening to reveal her secret, something doesn't quite add up. Some of Simon's colleagues express doubts about Gwen and her story, but he trusts her implicitly since he's known and loved her since they were teenagers. It's nice that even though their feelings for each other are a teeny bit conflicted at times, Gwen and Simon never distrust each other. Gwen just has trouble getting past how Simon left her so suddenly, right before she got into one of the most terrifying situations of her life. Although snarky for about a minute when they first reunite, Simon proves himself and his love for Gwen as the story progresses. Trying to figure out what the stalker's motivation is and what he wants proves to be equally as elusive as figuring out his identity.
GUARDING GWEN is as sexy and entertaining as it is packed full of surprises. Cynthia Eden does a fantastic job of telling a story about two lovers reconnecting after a long separation and learning to trust each other again in a short span of time. I look forward to reading Cynthia Eden's next adrenaline-fueled romance.
SUMMARY
Lights. Camera. Action.
Gwenevere Solomon is the current "It" girl in Hollywood. The star of a dozen films, she seemingly has the world at her feet. Gwen's problem? She also has one very dangerous stalker at her door. His attacks are getting bolder, and Gwen is becoming more and more afraid. Because this stalker…he knows secrets that she's fought hard to keep buried. The kind of secrets that can destroy a woman's life.
A ghost from her past can save her.
Gwen needs protection, and she needs that protection now. So enter her new leading her man…Simon Forrest. Tall, dark, and ever-so deadly, Simon is the lover she left behind. Or rather, the lover who left her behind. He went off and became a SEAL, saving the world and riding one adrenaline high after the other. But he's back now, and as part of Wilde Securities, he's supposed to offer the best, most discreet protection service in the business. He'll pretend to be her lover so the press won't realize her life is going to hell, and Simon will stop her stalker.
He can keep his hands off her…and keep her shielded at the same time.
Simon never got over Gwen, and the fact that she's been filling the big screen with her gorgeous self? Yeah, it's just made her even more tempting…and put her even further out of his reach. Simon was never good enough for Gwen, and he knew it. But this time, he can help her. He can catch the stalker, unmask the jerk, and keep Gwen shining in her spotlight. Easy as pie. Or, it should be.
Except…Simon might not be able to stop himself from falling for her all over again.
Because when the cameras stop watching, that's when the real action begins…
GUARDING GWEN, a sexy romantic suspense from New York Times best-selling author Cynthia Eden.
---
What do you think about this review?
Comments
No comments posted.

Registered users may leave comments.
Log in or register now!