"A delightfully fun, and really sweet romance!"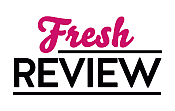 Reviewed by Annetta Sweetko
Posted March 26, 2019

Romance Paranormal | Romance Suspense
Whether a firefighter or a cop the Fierro men should have a crest that says A PHOENIX IS FOREVER. Luca Fierro had just finished up his first day, or should I say night, as a cop, then gets dumped by his secret girlfriend, so he is not in a good place right at the moment. So while walking to figure out what to do next, he comes upon a pretty girl, well despite the tats, the piercings and the spiked hair, pretty. Their eyes meet, and she promptly passes out.
Dawn Forrest has made a determined change in her life. No more jaunts in life where she plays look out for the gang's criminal enterprises. She will use her psychic ability for good. Then she sees a young, good-looking cop, has a sudden vision and, of course, there is blood. So, yep, she passes out. Blood does that every time. Thus begins the working together of the rookie cop and the psychic who wants to change her karma for the better
A PHOENIX IS FOREVER is a delightfully fun book. Luca is a bit of a rebel who comes from a firefighter family but opts for a cop's job -- for a woman he had been dating since college. A cop's daughter, and yes the cop plays into this story but not because of her, for that information you will have to read this incredible story. Dawn is a sweetheart, with an adorable grandmother, and all she wants to do is clean up her act and be a good person. The romance between the two is slow and very sweet, but that really is nice because readers get the pleasure of getting to know them and this world they share much quicker.
In the mix is a case of a missing little girl, some rookie hazing at the station that might be just a bit more than normal, and a lot of paranormal beings and happenings -- oh and a really bad guy that you will enjoy seeing get his just desserts. Add to the fact that the Fierro men are shifters (Phoenixes); there are wolf shifters and goddesses roaming the streets. Lynda from Karma Cleaners is there to help Dawn clean up her karma, with the aid of other goddesses, Aphrodite (known as Dee Dee to Lynda) and Athena (who goes by Minerva) are just two of the amazing women that help the paranormals and psychics in this world.
If you are looking for a book with a rookie cop, a psychic tatted/pierced good girl, firefighters, Phoenixes, werewolves, mythological goddesses, gangbangers and a dirty cop, roll into the mix love, laughter, drama and satisfaction of good beating out evil -- then get your hands on A PHOENIX IS FOREVER by Ashlyn Chase and enjoy the ride.
SUMMARY
She didn't see this hot cop coming.
Dawn Forrest is ready for a big change. She's determined to put her criminal past behind her and only use her extraordinary psychic abilities for good from now on.
Luca Fierro is a Phoenix shifter and rookie cop with something to prove. The last person he should tangle with is a newly reformed bad girl, especially one as irresistible as Dawn. But he needs her help to find a missing child, and every minute counts. This case is going to put their skills to the test and force them to keep their sizzling attraction at bay...
---
What do you think about this review?
Comments
2 comments posted.
Re: A delightfully fun, and really sweet romance!

Thank you for the wonderful review!
(Ashlyn Chase 2:15pm March 26, 2019)
This ought to be great! I am so looking forward to getting
my hands on it. Thank you for the great review.
(Victoria Sloboda 3:21pm March 26, 2019)
Registered users may leave comments.
Log in or register now!