"A warm, beautiful story about family, friendship, and love."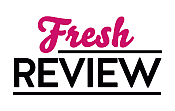 Reviewed by Bharti C
Posted March 21, 2019

I've never read books by RaeAnne Thayne before, but I've heard a lot of good reviews of her work. When I spotted THE CLIFF HOUSE for review, I immediately requested a copy. The story, plot, characters, writing did not disappoint. I was in for a treat with this beautiful story about giving yourself a second chance and breaking down your self imposed barriers.
THE CLIFF HOUSE is about a family of three women and the men and children in their lives. Stella is the unexpected matriarch at age 40, and Daisy and Beatriz are her nieces who she brings up as her own. as she is only about 40 when we meet her in the story. Some unexpected, unsavory things from their past have made the girls wary and guarded of having personal lives for themselves. They are trying to be as okay as possible with their professional endeavors and each other's support.
Stella, on the other hand, wants more of what she's been doing ever since she took the girls' guardianship. All three are too soon forced to face and stand up for their personal desires and goals. With the entry of some lovely, strong patient men in their lives they are forced to own up to and make some much-delayed decisions. They gradually come into their own, open their hearts and go after what they want.
THE CLIFF HOUSE is a warm, beautiful story about family, friendship, personal sacrifices and love in all these forms. It gives a strong message without being obvious about it which is what I loved most about it. If you enjoy Sarah Morgan you will definitely enjoy this.
SUMMARY
Three women—two sisters and their aunt—and the cliff house on the northern California coast that served as a beacon to them all…
After the death of their mother, sisters Daisy and Beatriz Davenport found a home with their aunt Stella in the beautiful and welcoming town of Cape Sanctuary. They never knew all the dreams that Stella sacrificed to ensure they had everything they'd ever need. Now, with Daisy and Bea grown, it's time for Stella to reveal the secret she's been keeping from them—a secret that will change their family forever.
Bea thought she'd sown all her wild oats when she got pregnant far too young. The marriage that followed was rocky and not destined to last, but it gave Bea her wonderful, mature, now eleven-year-old daughter, Marisol. But just as she's beginning to pursue a new love with an old friend, Bea's ex-husband resurfaces and turns their lives completely upside down.
Then there's Daisy—sensible, rational, financially prudent Daisy. She's never taken a risk in her life—until she meets a man who makes her question everything she thought she knew about life, love and the power of taking chances.
In this heartwarming story, Stella, Bea and Daisy will discover that the path to true happiness is filled with twists and turns, but love always leads them back home.
---
What do you think about this review?
Comments
1 comment posted.
Re: A warm, beautiful story about family, friendship, and love.

Nobody tops RaeAnn in story telling! Thanks for the review.
(Kathleen Bylsma 3:58pm March 23, 2019)
Registered users may leave comments.
Log in or register now!