"Who do you believe when your gut tells you everything is wrong?"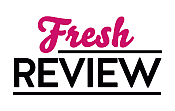 Reviewed by Teresa Cross
Posted March 17, 2019

Imagine losing your memory and waking up to a family that you feel holds nothing but lies. We all have gut feelings after all. BETWEEN THE LIES written by Michelle Adams is a psychological thriller that has surprises in almost every chapter. You find yourself wondering what you would do if you were in the main character's shoes. This novel is different from others I have read where a person loses their memory because the ending is something I did not see coming.
Chloe Daniels wakes up in a hospital and does not remember who she is or what brought her to come to in a hospital bed. She is told she was in a wreck. A wreck that she has dreams about. Or are they memories? As she has more dreams she realizes that there have been secrets kept from her. Is there is more to her life than what has been told? Who and what can she believe? She finds out she had a great career as a lawyer up until the accident. Now there are so many unanswered questions and she must find out the truth and what really happened the night of her accident.
This thriller will stick with you, as you will find yourself wondering what Chloe's past has to hide and what is the truth behind the lies. BETWEEN THE LIES is shocking, breath holding, and unnerving at times. Michelle Adams did an excellent job with writing this psychological nightmare of a thriller!
SUMMARY
In the vein of Allison Brennan, Michelle Adams's Between the Lies is an addictive psychological thriller with twists that keep the reader guessing until the last page, in which a woman who's lost her memory is back home with a family she doesn't know—who are keeping secrets of their own.
The truth is hiding between the lies.
What would you do if you woke up and didn't know who you were?
Chloe Daniels regains consciousness in a hospital with no memory of how she got there. She doesn't recognise the strangers who call themselves family. She can't even remember her own name.
What if your past remained a mystery?
As she slowly recovers, her parents and sister begin to share details of her life.
The successful career. The seaside home. The near-fatal car crash.
But Chloe senses they're keeping dark secrets—and her determination to uncover the truth will have devastating consequences.
What if the people you should be able to trust are lying to you?
---
What do you think about this review?
Comments
No comments posted.

Registered users may leave comments.
Log in or register now!