"A chilling debut thriller that will haunt you..."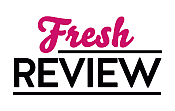 Reviewed by Patricia (Pat) Pascale
Posted March 17, 2019

Millicent and her husband (whose name we never learn), met on a plane, got to know each other, share all their deepest secrets, and eventually get married. They now have two teen children, Rory and Jenna, and live in an affluent subdivision in Hidden Oaks, Florida, where the husband teaches tennis at a club. Millicent sells high-end real estate and is very successful. She is a perfectionist and meticulous planner. Her husband adores her and will do anything to make her happy. They have date nights in the garage when the children are asleep. Romantic? Not really, but that's where they keep the spark alive in their 15-year marriage... Instead of learning a new language or ballroom dancing, they plot murders for thrills...
Their household is controlled by Millicent and she has set rules that must be obeyed by everyone: dinner together every night, no cell phones at the table, a movie night voted on by the family, and homework must always be completed without any exceptions Cell phones are not allowed at the table. These rules must be followed, with no questions asked.
Rory was encouraged to play tennis like his dad but opted for golf. He is a good golfer and does well in tournaments. Jenna loves soccer and is a winner too. Millicent doesn't play team sports and prefers running alone. On the surface, you would think this is a happy, contented family, right?
MY LOVELY WIFE is the debut for author Samantha Downing and she hit it out of the park. It was unputdownable and days after I finished I am still thinking about this chilling story about the dark side of human beings. Millicent is on my list of horrible characters to hate and now sits at first place. She is evil and will stop at nothing to get what she wants and if you stand in her way, it is at your peril.
It is difficult for me to write this review without giving the plot away and ruining an exciting and terrifying read. If you enjoy a different psychological thriller that promise you chills and nightmares, MY LOVELY WIFE is a must read. I re- read parts of the plot, especially the last few lines. WOW. Ms. Downing, I am watching and waiting for your next one. Bravo, what a great start for you! I want more.
SUMMARY
Dexter meets Mr. and Mrs. Smith in this wildly compulsive debut thriller about a couple whose fifteen-year marriage has finally gotten too interesting...
Our love story is simple. I met a gorgeous woman. We fell in love. We had kids. We moved to the suburbs. We told each other our biggest dreams, and our darkest secrets. And then we got bored.
We look like a normal couple. We're your neighbors, the parents of your kid's friend, the acquaintances you keep meaning to get dinner with.
We all have our secrets to keeping a marriage alive.
Ours just happens to be getting away with murder.
---
What do you think about this review?
Comments
1 comment posted.
Re: A chilling debut thriller that will haunt you...

Took me an evening to finish this one. Out of all the
stories I told my mom, she remembers this one the best...
(Svetlana Libenson 10:29pm March 17, 2019)
Registered users may leave comments.
Log in or register now!