"Your heart will be in your throat at every page turn!"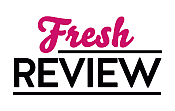 Reviewed by Annetta Sweetko
Posted March 12, 2019

Thriller | Thriller Terrorism | Thriller Spy
THE LAST SECOND is a complex, intriguing, look into genius, insanity, satellites and the danger that could happen if those things ever combine.
The characters in this book are varied and in the case of the good guys very likable. Here is a sampling of the personalities you will find in THE LAST SECOND. Dr. Nevaeh Patel a genius, former astronaut who washed out after a very dangerous accident while doing a spacewalk, who also becomes CEO of Galactus Space Industries, but she has other things planned for the world that had turned on her, than simply sending out telecommunications satellites. Her much too trusting boss Jean-Pierre Broussard, founder and owner, gave her full reign over his company while he spent his time treasure hunting. Only the treasure searched for is the "Holy Grail" and something he hoped would save the life of someone he loves. Special Agent Mike "Michaela" Caine, Special Agent Nicholas Drummond (formerly of Scotland Yard) now F.B.I. and Kitsune and her husband Grant Thornton.
These are the major players in the story line, but there are many others and a lot happening. Mike and Nicholas are a couple of adrenaline junkies, and this caused me to laugh out loud a couple of times at the glee they felt for the danger they were in. Grant becomes Broussard's body-guard at the time of his betrayal and they both almost die along with everyone on his ship when the bad guys blow it out of the water.
There might have been a lot of detail concerning aerospace jargon, a bit of fantasy (or maybe not) concerning the power of the "Holy Grail," nuclear devices and EMP's but I think all of this only added to the world building, and fear-invoking that is a big part of THE LAST SECOND.
I was holding my breath, shaking my head in disbelief and sympathy, and reading as fast as I could because though Nicholas and Mike save the world they do it in THE LAST SECOND!
SUMMARY
From New York Times bestselling authors Catherine Coulter and J.T. Ellison comes a riveting thriller pitting special agents Nicholas Drummond and Michaela Caine against a private French space agency that has the power to end the world as we know it.
Galactus, France's answer to SpaceX, has just launched a communications satellite into orbit, but the payload actually harbors a frightening weapon: a nuclear-triggered electromagnetic pulse.
When the satellite is in position, Galactus's second-in-command, Dr. Nevaeh Patel, will have the power to lay waste to the world with an EMP. A former astronaut, Patel believes she is following the directions of the Numen, aliens who saved her life when she space-walked outside the International Space Station. She is convinced that with the Holy Grail, just discovered by the owner of Galactus—eccentric treasure hunter Jean-Pierre Broussard—she can be reunited with the Numen, change the world's destiny, and become immortal with them.
The countdown has begun when Special Agents Nicholas Drummond and Michaela Caine are thrown into the pending disaster. They must stop the EMP that would wreak havoc on communication and electronic systems on Earth, resulting in chaos and anarchy.
With their signature "nonstop action with enough realism to keep you thinking and scare the daylights out of you at the same time" (Suspense Magazine), Coulter and Ellison have created a thriller to take you on a breakneck and breathtaking journey.
---
What do you think about this review?
Comments
No comments posted.

Registered users may leave comments.
Log in or register now!