"A fire demon, a new witch and more worries for Lizzie"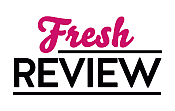 Reviewed by Annetta Sweetko
Posted March 12, 2019

Fantasy Urban | Romance Paranormal | Fantasy
Lizzie Grace and her familiar and best friend Belle Kent need a break. They have dealt with human hunters, crazed vampires and wild magic that seems to have taken a liking to Lizzie. They only want to hide out from Lizzie's family and run their shop, But, living in the Faelan Werewolf Reservation means strange things happen, and Lizzie and Belle and Aiden are about to be led on a DEMON'S DANCE, that may have everything falling apart around them.
What looks like another crazed vampire is really something Lizzie has never dealt with, and on top of that, the new witch is coming to take over as reservation witch. With the large wellspring of magic gone wild in the time without a protector, it was inevitable that another witch would arrive. Tired of moving around so much, she and Belle hope to stay in this new home, but that will, of course, depend on the witch that is sent to the reservation. If it is someone known to her parents, then they will have to leave.
DEMON'S DANCE is a fascinating read that immediately draws you in and takes hold of you until you get the end. We are back with Lizzie and Belle and their life in the magic-filled werewolf reservation with the gorgeous ranger Aiden O'Connor and the local Regional Witch Association reps Ashworth and his partner Eli. They are awaiting the arrival of a new reservation witch. He turns out to be a cousin of Lizzie's, Frederick Montague Ashworth (no relation to RWA Ashworth) better known as Monty, who will keep her secret but he wants answers. Interesting few moments when he arrives at the shop and Belle pops him with a mute button so to speak before he spills the family ties. Finally, as I have been waiting to find out more myself, Lizzie gives Aiden some of the answers to why she ran away and why she is afraid. To say that Aiden was angry is a vast understatement and though I would hate to see the end of the series, his confrontation with her family will be mega. It is a little sad that she doesn't believe her romance with the ranger will lead to much more than they have, him being a werewolf and her a witch, but I have faith in author Keri Arthur to make things work out.
It is also amazing to me how Ms. Arthur comes up with her baddies, in DEMON'S DANCE it is a soucouyant -- a fire demon that sheds its skin to hunt. I even Googled it for the fun of it and found a number of listings of this demon. Ms. Arthur must have an interesting library.
If you love a romance mixed with demons, danger, touches of humor and filled with wild magic then you have to read DEMON'S DANCE. I am already impatiently waiting for the next in this series.
SUMMARY
After dealing with human hunters killing werewolves for their pelts and a heretic witch determined to claim the wild magic for his own, the last thing either Lizzie Grace or Belle Kent need is a new evil burning into town.
When Lizzie's asked to find a missing woman, she's well aware death awaits. What she doesn't expect to find is a very human pile of skin next the woman's body. Nor does she expect to be called to a murder scene that has the classic hallmarks of a vampire attack… except the bite marks don't match any recorded vampire bite.
As the body count grows, Lizzie, Belle, and Aiden struggle to find—and stop—whoever or whatever is behind the atrocities. But there's an even greater danger on the horizon.
The newly appointed reservation witch has arrived… and it's someone Lizzie knows.
---
What do you think about this review?
Comments
No comments posted.

Registered users may leave comments.
Log in or register now!