"It all started with a kiss and a wink but where does it end up?"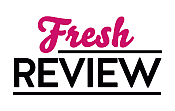 Reviewed by Monique Daoust
Posted September 30, 2018

Romance Sports | Romance Contemporary
Star catcher Connor Hart's knees are bothering him again. At twenty-seven, he knows he still has a few good years, as long as those knees hold up. Connor hates reporters, and publicity of any kind, even his publicist, his older sister Sophia, can't convince him of the necessary evil. So when a drunken kiss happens between team publicist Gia Kubic and Connor, Sophia is wary of Gia. Connor had managed to resist his attraction to Gia for some time, but when Gia comes up with a publicity stunt that no one can resist, even Connor, one kiss then leads to another and more.
The Indianapolis Bobcats are going into the last stretch with HARD AND FAST, and Kathy Lyons is on a winning streak. This third book in the fantastic Locker Room Diaries series shines just as much as the previous ones, and for those unfortunate who have not read the other installments, HARD AND FAST stands perfectly on its own. There is a bit more baseball in this book, but nothing to deter non-sports fans, as Ms. Lyons delves into what I could almost call psychological warfare on a personal level. Connor's backstory is positively fascinating, and the conflict that occurs in HARD AND FAST is one I had never seen before; it was utterly realistic and somewhat unnerving. Connor is a lovely man, but facing a crushing dilemma, which nearly tears him apart. I loved Gia for her honesty in declaring where she stands, and she behaves in a way that is seldom seen for a romance novel heroine. She's confident in her professional abilities, but not so secure in her personal life; still, she goes right ahead and tells Connor where she stands, and what she wants and hopes of their interactions.
HARD AND FAST has some stellar dialogues: between Connor and the players, with his sisters, and of course with Gia. Ms. Lyons' prose is, at times, wonderfully lyrical -- so much so that I highlighted some sublime passages while reading. You can almost sense the sparks fly between Connor and Gia, and the sex scenes are intense, blazing with unbridled passion, and moving at the same time because of some intelligent dialogue that occurs, particularly in one pivotal scene; I also loved Gia's way of thinking of erudite insults. Ms. Lyons' perceptive insights on the fragile reality of an athlete's physical condition, where an injury can cut short a lucrative career, are utterly fascinating. The perils of family life and romantic relationships mixed with a sports star's professional life are treated very realistically, and boy, it's not easy! I loved that the conflicts happened organically, they were difficult to navigate, and they were expertly handled by the author. Kathy Lyons demonstrates once again that steamy contemporary romance needn't be bland, and that what makes a truly satisfying happily ever after doesn't come from miscommunication and misunderstandings but through clever plotting. Another hit for Kathy Lyons!
SUMMARY
Pro veteran catcher Connor Hart has his hands full keeping the hot-blooded rookies on his team focused on the ultimate prize—the World Series. Too bad he can't seem to concentrate on the game himself. Because every time publicist Gia Kubic walks out on the field, his attention goes AWOL, and all he can think about is a New Years' Eve kiss that should have gone much further…
As the team publicist, it's Gia's job to make heartthrobs out of every member of the team, but even she can't figure out how to make America's hottest catcher—and her not-so-secret fantasy—smile for the cameras. She's fighting him, and her libido, at every turn.
Neither of them seems capable of saying no forever. But Connor has a secret, and he knows if he lets the sexy publicist get too close, his whole world could come crashing down...
Excerpt
CONNOR
Back home.
I inhaled the peculiar scent of male sweat and deodorized carpet that was the Bobcat home stadium. It was three days after the All-Star Game. We'd won, by the way, and my knees weren't any worse for wear. Which meant now the team could get serious about the sport we all loved without the media distraction. The only thing looming was the trading deadline, but that was a couple weeks away. Plenty of time for me to get the Bobcats focused on winning the pennant, and I was eager to get to it.
I needed a pennant before my knees completely crapped out on me.
But just before I made it to the privacy of the locker room, a cheerful brunette stepped in front of me—Gia Kubic looking fierce, which on her tiny frame looked adorable.
"Connor, you're looking happy this morning." It was the opening salvo in her perky war, and I wasn't having any of it.
"Because I was about to go bond with my team. Practice is in thirty minutes." I started to go around her, but she slipped right in front of me again. Impressive how she did that while teetering in those heels.
"I'm part of your team," she said, smiling. "Come bond with me for a few minutes."
Not a chance. Not with her ginger spice scent teasing my nostrils. Little Connor was joining her in the perky department, and I had no desire to go down that road. "Sorry. Baseball stuff to do." I was going to throw the ball around a bit before the practice started. That was my plan, in any case.
Then she set her hand on my arm. "Sounds good to me," she said, her ever-present smile in place.
I glared at her hand because it was making my muscles clench. There was nothing lovelier than a woman's hand. It heated just the right amount. It gave just enough pressure without being firm. And I could throw it off, whenever I wanted. Apparently, I didn't want to, so I just glared at it until she pulled it back. And I—stupid ass that I was—regretted the loss. And then she kept talking.
"I've been on the phone with your agent all morning."
"Charlie? Why?"
"Because he wants me to do more to promote you." She rolled her eyes as if that were something she had to deal with every day.
"I'm sorry I skipped out on those interviews. Thank you for covering for me. Rob did a good job with the extra attention."
She blinked in surprise and then flashed a mega-watt smile. "Thank you. It helped that he won the Home Run Derby." Apparently she hadn't expected anyone to appreciate how well she'd handled damage control after I'd bailed. But I'd noticed, and I'd been very grateful to have gotten back early enough to spend time with my younger sister, Cassie, before the regular season games started up again. Seeing that she was okay had allowed me to come back to work today, ready to focus.
"Don't worry about Charlie."
"He wants me to make you into a media darling," she huffed, the first sign that the perkiness was slipping.
"I'll talk to him—" I offered, but she waved it off.
"And Joe DeLuce agrees. He'd like publicity to spend some time focusing on the Bobcats' more stable, mature players."
Jesus, I was only twenty-seven! Hardly old enough to be talked about in those terms. "What happened to Jake and Ellie?"
Her jaw tightened, and I saw that there was trouble in that fake paradise.
I grimaced. "I'll talk to Jake."
Her eyes widened. No doubt she remembered the last time I'd "talked" to Jake—I'd nearly put him through a wall.
"No, no! Whatever is going on with them is their business. We don't need it in the media."
Which is exactly what I thought about my life. Damn it, I just wanted to play baseball. I had enough balls in the air. I didn't need the complication of publicity, but she just kept talking.
"So here's your choice. I could pick the promotion I want you to do and get Joe to sign off on it."
"In which case, I'd have no say in the matter."
She grinned as if I were an especially perceptive student. "Or you can be part of the discussion. Right now. With me."
I stared at her. I think I might have growled low in my throat. She just met my displeasure with determined cheer.
"The more time we stand in the hall trying to stare each other down, the less input you'll have into your own future."
"I pick my future," I said. "Joe can't force me to do any bullshit I don't like."
She wrinkled her nose and looked up at the ceiling as if she was trying to remember something. "Very true. But as I recall, your contract requires you to participate in all reasonable promotion."
She was right. "I think our definitions of reasonable are vastly different."
"Probably," she said with a laugh. The sound teased through my chest. "You won't know unless you join me in my office," she quipped, then she stepped around me and walked down the hall.
Right now, I still had a choice. I could go into the locker room and get on with the business of winning the pennant, or I could turn around and head into that infuriating woman's office to fight over publicity bullshit. I knew what I wanted to do—play baseball. And not think about how I felt her laugh on a visceral level. Or notice that her ginger spice scent lingered long after she'd left. Regardless, my feet were already following her down to her office.
---
What do you think about this review?
Comments
1 comment posted.
Re: It all started with a kiss and a wink but where does it end up?

What a fabulous review! I've been wanting to read this
series and this cements my resolve! Thanks.
(Kathleen Bylsma 6:55pm October 2, 2018)
Registered users may leave comments.
Log in or register now!