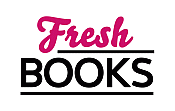 June blooms with love and intrigue
"Like the finest wine, Sandra Brown only gets better, and better, and better with time"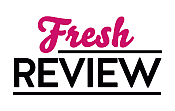 Reviewed by Monique Daoust
Posted August 12, 2018

Thriller | Suspense | Romance Suspense
It was close to ten o'clock on the evening before Thanksgiving, the fog was so bad that some airports had closed until further notice, but the client insisted that his cargo be flown ASAP. That's what Rye Mallett does, and so he hopped on his plane with the little black box. Rye knew it wouldn't be a piece of cake, but someone turned those less than ideal conditions into a crash landing for Rye. The recipient, Dr. Lambert, never shows up, and Dr. Brynn O'Neal demands she be given the box, Rye refuses. He might be somewhat of a daredevil, but he goes by the rules. Besides, he doesn't trust Brynn, but when things escalate they have no choice but to rely on each other.
Squee! Oh, wow! Oh, boy! Forgive my unbridled enthusiasm, but I could gush and rave for hours! If Rye's plane crash lands, TAILSPIN soars into the stratosphere! You know that feeling when you're anxiously waiting for a book, and it surpasses your expectations ten times over? That is TAILSPIN! It's exciting, exhilarating, thrilling, and the flawless pace even contributes to the overall perfection of this book! I took to Rye right upon meeting him: he is a man of few words, he is terse, not so friendly, but he came off as entirely genuine; he's a guy I want on my side. Knowing she's the heroine, it was a given that Brynn was alright, but I shared Rye's concerns; at first, I really didn't know quite what to make of her. She was hiding many things, and her unconventional upbringing didn't help with her credibility either. When some of her secrets were revealed, the book got even better.
Sandra Brown's writing is pure joy to read. The author's exceptional prose, her witty and clever style, her precise vocabulary, and perfect grammar were a balm for all the writing that too often assaults my poor eyes. The characters' descriptions are so colorful and sharp that I was giggling at times, and this without hindering the flow of the story or diluting the suspense. TAILSPIN is the sort of book that within a few pages, you know you are in good hands, you just relax and let the author do her thing. The story unfolds at a perfect pace, and as it barrels down towards the end, it's nearly heart-attack inducing. The dialogues are absolutely fabulous. Often when your hero is taciturn, it can make for very static reading, but Rye is downright entertaining, even if he would categorically refuse to admit it! And he is ever so charismatic, I would have kissed him first! The secondary characters are possibly the strongest and best ever created -- both good and bad guys -- and Violet? I could say I'm speechless, but I'm not, because if I could I would shout to the world how great a novel TAILSPIN is. The plot twists are innumerable -- one left me stunned for a few minutes -- and when you least expect it, some delectable little morsel is casually dropped, and knocks the stuffing right out of you! If you like Sandra Brown, romantic suspense, a great thriller, heat-stopping action, exceptional characters, then grab TAILSPIN right this very moment because ... well, you get the idea!
Learn more about Tailspin
SUMMARY
#1 New York Times bestselling author Sandra Brown returns with a potent fusion of tantalizing suspense and romance, in a thriller about a reckless pilot caught in a race against time.
Rye Mallett, a fearless "freight dog" pilot charged with flying cargo to far-flung locations, is often rough-spoken, usually unshaven, and he never gets the regulation eight hours of shut-eye before a flight; but he does have a rock-solid reputation: he will fly in the foulest weather, day or night, and deliver the goods safely to their destination. So, when Rye is asked to fly into a completely fogbound Northern Georgia town and deliver a mysterious black box to a Dr. Lambert, he doesn't ask why--he just ups his price.
As Rye's plane nears the isolated landing strip, more trouble than inclement weather awaits him. He is greeted first by a sabotage attempt that causes him to crash land, and then by Dr. Brynn O'Neal, who claims she was sent for the box in Dr. Lambert's stead. Despite Rye's "no-involvement" policy when it comes other people's problems, he finds himself irresistibly drawn to the intrigue surrounding his cargo...and to the mysterious and attractive Brynn O'Neal.
Soon Rye and Brynn are in a treacherous 48-hour race to deliver the box before time runs out. With the hours slipping by and everyone from law enforcement officials to hired thugs hot on their heels, the two must protect their valuable cargo from those who would kill for it--that is, if they can trust each other.
---
What do you think about this review?
Comments
1 comment posted.
Re: Like the finest wine, Sandra Brown only gets better, and better, and better with time

What a great review! Thanks! I can't wait!
(Kathleen Bylsma 8:02pm August 13, 2018)
Registered users may leave comments.
Log in or register now!