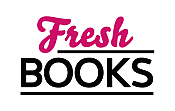 Get a great read for October
"What to do with a dirty French maid?"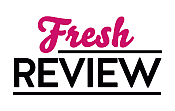 Reviewed by Monique Daoust
Posted August 8, 2018

Zaine Cavanaugh had come home early from work, and he noticed that his French maid Monique had gotten very comfortable after finishing her duties. Recently separated, Zaine had been aware that the maid was beautiful, but hadn't given it a second thought until that day. Monique Drummond, a French citizen, is in California to learn English, and in two months she's leaving for Africa to teach children. Seeing how her boss is looking at her, Monique finally gets her courage to tell him she had fancied him since she had started working for the Cavanaughs. That's when a very naughty idea popped in Zaine's head: they would make her last few weeks in America much more pleasurable. Is his little French maid as good at getting dirty as she is at keeping his home neat and tidy?
Trust Carmen Falcone to come up with something sinfully creative with a heroine who is any red-blooded man's naughty daydream! Both Zaine and Monique are very sweet people, and I soon found myself fully engaged in their sexy relationship. GOOD GIRLS LIKE IT DIRTY is an erotic romance novel with some light BSDM -- nothing scary for the squeamish -- as well as very entertaining adult role- playing. I like that Monique is direct, knows what she wants, and is not afraid to ask for it; this is a two-way relationship, not a male-dominated one. The blunt sexual language, in sharp contrast with the obvious tenderness and respect shared by our couple, adds a touch of realism to what starts out on a physical level only.
Ms. Falcone's prose flows effortlessly. The banter between Zaine and Monique is clever, sexy, and playful. The secondary characters are well-drawn and add to the main story. When faced with a shattering plot twist, Monique shows her maturity and stellar character. Don't you love it when your couple communicates clearly? Since this is often a huge issue for me, I need to add that the editing is excellent. If you're in the mood for a smart, erotic romance, you can't go wrong with GOOD GIRLS LIKE IT DIRTY!
SUMMARY
Monique Drummond needs to focus on studying for an exam that will open doors for her, but right now she can't get her mind off her sexy boss. Her desire for him has some seriously racy fantasies rising to the surface and she can't concentrate on anything other than being a hot distraction for him too.
After all, Monique isn't sticking around much longer, and she's all too willing to make a sinfully wicked deal with the man who wants nothing more than a thirty-day, all-access pass to her body. This good girl can be on pause for a short time while they both live out their dirty fantasies with no strings attached...
---
What do you think about this review?
Comments
No comments posted.

Registered users may leave comments.
Log in or register now!