"SISTERHOOD, LOVE, AND FUN IN CORNWALL DELIGHTS!"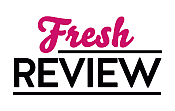 Reviewed by Patricia (Pat) Pascale
Posted May 13, 2018

Women's Fiction Contemporary | Romance
SHEER MISCHIEF is another of Jill Mansell's light romances with crazy characters with not one, but two heroines. Janey and Maxine are sisters. They are quite different, but manage to cling together through life's ups and downs. Janey is trying to make a new life for herself after her husband, Alan, disappeared two years ago. Janey has not come to any conclusion as to where he is or why he left their seemingly happy existence. I found Alan to be a JERK and his outrageous antics disgusted me. I found Janey too naive throughout the story and much preferred her zany sister, Maxine. Maxine was engaged to marry wealthy Maurice, but ran away wearing a wedding dress. She found him just plain BORING. Maxine wants to be an actress and wants to move in with her sister. However, Janey insists Maxine fine a job.
Guy Cassidy is a handsome charmer who is a widower, still grieving after the loss of his wife. He is trying to make a home for his two children, Josh and Ella, and keep doing the work he loves as a fashion photographer. Their treasured nanny is getting married and Guy must find a replacement for her quickly. Enter Maxine. Having no experience, she charms both children and is offered the position. Guy does not care for Maxine and her wacky actions and is oblivious to her sexual prowess. Maxine, however, is certain she can have him anytime she wants.
Janey owns and operates a flower shop. One of her customers, Bruno Parry-Brent, a man about town with a reputation as a serious womanizer sets his sights on Janey and they have a STEAMY affair. He lives with Nina who subsidizes his lavish lifestyle. She turns a blind eye to his philandering ways knowing he will always come back to her.
Ms. Mansell writes a pleasing chic-lit about sisterhood, love, and family with many twists and turns. The story is filled with colorful characters, each with a sub-plot of their own. I loved Oliver Cassidy, who is the estranged father of Guy, and grandfather to Josh and Ella. SHEER MISCHIEF is a funny, entertaining tale that will captivate you and have you asking for more. Great job, Ms. Mansell. It is SHEER MISCHIEF!
SUMMARY
It's not that Janey Sinclair isn't happy to see her sister—she just wishes that she could have arrived in a less dramatic fashion. Waking up at seven a.m. to Maxine waiting at the door wearing a borrowed wedding dress and with a police escort wasn't how Janey planned to start her Sunday.
Still, life's never dull when Maxine's around, and Janey, who's rebuilding her life, is delighted that her sister's back in town. So when Maxine sets her sights on glamorous fashion photographer Guy Cassidy, Janey knows there's no limit to the mischief her sister will make in order to dispatch the competition. Little do they know that the competition is a lot closer to home than they think...
---
What do you think about this review?
Comments
1 comment posted.
Re: SISTERHOOD, LOVE, AND FUN IN CORNWALL DELIGHTS!

What an odd review . I'm never In favor of cockoldery,
especially when the party is aware of the marital status.
(Kathleen Bylsma 4:14pm May 13, 2018)
Registered users may leave comments.
Log in or register now!