"Their feud is over and the families will blend ... or will they?"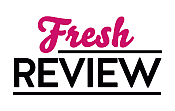 Reviewed by Annetta Sweetko
Posted March 5, 2018

Broderick Steele is an oil tycoon living in Alaska. He's tried to steer clear of entanglements ever since the one that got away, got away. But when his father springs a surprise on him and a baby appears at his doorstep he needs help in untangling THE BABY CLAIM.
Glenna Mikkelson-Powers has never forgotten the weekend with Broderick Steele, but family ties run deep, and he was the enemy. She moved on, married, and is now widowed but she is faced with many decisions and one of them is to acknowledge what she feels for Broderick is real and not let the past control her.
Families, Feuds, oil barons, and babies. What more could you ask for? It can all be found in THE BABY CLAIM. The pace is fast, nothing drags, and Ms. Mann's vivid description of Alaska makes you feel you are there. I have been a fan of author Catherine Mann for a number of years and was thrilled to see this new storyline from her. THE BABY CLAIM is the first book of the Alaskan Oil Barons series and destined to be a winner.
Glenna and Broderick have a past that neither denies, but the families had been rivals for years, and it was something that neither could step away from. Now they are trying to blend their families due to their parents (Jack Steele and Jeannie Mikkelson) unexpected involvement. Glenna and Broderick are strong-willed, but they are also smart enough to try to set aside the animosity and doubly so for the sake of this baby that has found her way into their lives. Both of them are more than willing to make the little girl a part of their lives. I can't go into too many details on the parentage of this infant as that would be a big spoiler.
The baby part of the book is an amazing storyline, but I found getting to know all of the family members of the Mikkelsons and Steeles really added depth. They are realistic with everyday problems that we get to watch them work through the troubles they can and deal with the things they can't fix.
If you love a strong, sexy hero and equally strong sexy heroine, a second chance, strong family ties, sweet and steamy romance and a nice touch of mystery, then THE BABY CLAIM is what you want.
SUMMARY
From a family feud…to a one-night stand ending in heartbreak.

Now will these rivals get a second chance at love?

Rugged oil tycoon Broderick has avoided temptation for years. But an abandoned baby forces him back into his ex-lover's world. He needs Glenna. For the child, for himself…for untangling the ties that bind their families. For discovering who the baby's father really is. But will their passion survive the truth?
---
What do you think about this review?
Comments
1 comment posted.
Re: Their feud is over and the families will blend ... or will they?

Since I live in Alaska, it's hard for me to read fiction
based in Alaska. This trope -oil tycoon- is outdated in
Alaska now-major oil companies are majority owners.
I'm sure the story will be good, otherwise.
(Kathleen Bylsma 12:36pm March 6, 2018)
Registered users may leave comments.
Log in or register now!