"CODY, CELEBRITY DNA DOG, HELPS SOLVE THE CRIME"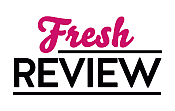 Reviewed by Patricia (Pat) Pascale
Posted February 16, 2018

Thriller Legal | Mystery Legal | Mystery Pet Lovers
HE'S BACK! Lawyer Andy Carpenter, has announced, "It is time for a Carpenter family meeting." He needs to make a decision whether or not to renew his law license and seeks the advice of his wife, Laurie, and his 8 year old adopted son, Ricky. Laurie immediately coaxes him to renew his license, telling him "you get cranky when you hang around too much." Ricky only wants to know if Andy is home more will he have to let him play with his friends? A telephone call comes from Willie Miller, his partner in the Tara Foundation which is a dog rescue operation, telling him he needs to see him at once. Arriving at the Foundation, he sees a border collie. Willie found his microchip and announces he is the celebrity dog from a kidnapping case three years ago. It is Cody, the "DNA DOG."
Cody disappeared along with an adopted baby boy, Dylan, from a park where the nanny was pistol whipped and left. She swears she recognizes the kidnapper and his car. Dog hair from Cody is found in the car and the home of Keith Wachtel and he is found guilty and is serving time in prison. Why was the dog returned? Where has he been? Is Dylan still alive?
Andy does not believe in coincidences and calls his pal, Pete Stanton, Captain of the Paterson Police Department. Together, they decide to begin a new investigation into this unlawful act. Is Wachtel guilty or was he set up?
COLLARED is David Rosenfelt's 16th crime fiction in the Andy Carpenter series and I have enjoyed each and every one of them. As always, he writes a great legal thriller with his usual entourage that are clever and laugh-out-loud funny. There's always a special dog or three to keep us dog lovers happy and coming back for more.
Marcus always amazes as he keeps Andy from harm. He doesn't talk much but his actions speak louder than any words. A few murders, a wrongful imprisonment, several shady gents who will stop at nothing to protect their interests, and a courtroom drama that shows Andy's skills, odd-ball tactics and his sharp wit round out COLLARED. Get ready for an exciting chase with lots of twists and turns. See if you can figure out who is guilty? It's a puzzle to be sure, but this super sleuth (me) persevered and solved it along with Andy Carpenter, Lawyer Extraordinaire. Five stars! I can't wait for #17. David Rosenfelt never disappoints!
Learn more about Collared
SUMMARY
Lawyer Andy Carpenter's true passion is the Tara Foundation, the dog rescue organization he runs with his friend Willie Miller. All kinds of dogs make their way to the foundation, and Andy and Willie aren't surprised to find a dog at the shelter one morning with a note saying someone had found him stray and dropped him off. But they are surprised when they scan the dog's embedded chip. They know this dog. He is the "DNA dog."
Two and a half years ago, Jill Hickman was a single mother of an adopted baby. Her baby and dog were kidnapped in broad daylight in Eastside Park, and they haven't been seen since. A tip came in that a former boyfriend of Hickman's, Keith Wachtel, was the kidnapper. A search of his house showed no sign of the child, but did uncover more incriminating evidence, and the clincher that generated Wachtel's arrest was some dog hair, notable since Wachtel did not have a dog. DNA tests showed conclusively that the hair belonged to Hickman's dog. Wachtel was convicted of kidnapping, but the dog and baby were never found.
Now, with the reappearance of the dog, the case is brought back to light, and the search for the child renewed. Goaded by his wife's desire to help a friend and fellow mother and Andy's desire to make sure the real kidnapper is in jail, Andy and his team enter the case. But what they start to uncover is far more complicated and dangerous than they ever expected.
---
What do you think about this review?
Comments
No comments posted.

Registered users may leave comments.
Log in or register now!