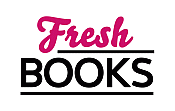 Hot, sizzling reads for July
"A magnificent tale of revenge that blossoms into a sensual gothic romance!"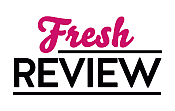 Reviewed by Miranda Owen
Posted February 1, 2018

A DEVIL IN SCOTLAND is the third in Suzanne Enoch's No Ordinary Hero series. Suzanne Enoch provides a brief epilogue that explains how Callum MacCreath became estranged from his family, the circumstances that surrounded him leaving Scotland, and the complicated feelings he has for Rebecca MacCreath. Because this story is told from alternating perspectives the reader is able to sympathize with, and understand, this hero and heroine better. The bulk of this story takes place after Callum returns to his native Scotland ready to settle old scores and seek vengeance for his brother's untimely death. One complication is Rebecca -- his former flame, and his brother's widow. A DEVIL IN SCOTLAND is a delightful mix of spaghetti western and THE COUNT OF MONTE CRISTO.
After reading the first few chapters of this story, I initially worried that Callum wouldn't be able to let go of hurt feelings from the past where Rebecca is concerned. Thankfully, it doesn't take this hero long to figure out that Rebecca is innocent of any treachery. Although it's obvious from the start in A DEVIL IN SCOTLAND who the villains are, the mystery and pitch-perfect suspense come from the cat-and-mouse game between the good guys and the bad guys. Callum and Rebecca work together trying to pinpoint all the details of a financial and murderous conspiracy.
A DEVIL IN SCOTLAND is a magnificent tale of revenge that blossoms into a sensual gothic romance. Callum MacCreath has all the usual Highlander sexiness coupled with Mr. Rochester swoon-worthiness, and a smidge of dark and dangerous. That he has a pet wolf, and he's an instant doting uncle, is just icing on the cake and cements him as a top-notch historical hottie. As Callum reacquaints himself with Rebecca, he realizes that most of what he assumed about her was wrong. At a time when there were few options available to women, Rebecca chose to marry someone she liked and respected, provided financial security, and who had the parental seal of approval. When faced with a reminder of what a drunken wastrel he was as a young man, Callum can see Rebecca's perspective on why she picked his brother so many years ago. The sexual tension and sparks between Callum and Rebecca, after so many years apart, are something to behold. The time apart, after gaining much-needed life experience makes the romance that develops between them now so much richer. The scenes between Callum and Rebecca's daughter (and his niece) Margaret are adorable without being overly saccharine. I look forward to reading Suzanne Enoch's next historical romance.
SUMMARY
The dawning of desire 1806, Scotland. Wild, reckless Callum MacCreath is in no hurry to become someone's husband. But when his responsible, steady older brother Ian announces his engagement to their childhood friend Rebecca, Callum makes a startling discovery: he wants the lovely young lass for himself. But it's too late, and when Ian banishes him for his duplicity, Callum is only too happy to leave Scotland forever.
…is delicious and dangerous 1816: Marrying Ian was the practical, logical thing for Becca to do. But once Callum sailed away to America, she missed his rakish charm and lust for life. Now Becca is a widow when a much-changed Callum returns to his Scottish homeland. Will he remember their spirited, fiery connection or does he blame her for his brother's unexpected death? This time neither of them can deny their scorching attraction. But will their hearts be burned in the blazing heat of scandal?
---
What do you think about this review?
Comments
No comments posted.

Registered users may leave comments.
Log in or register now!