"She comes home to finally get her man."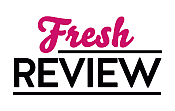 Reviewed by Annetta Sweetko
Posted January 30, 2018

Romance Contemporary | Romance Western
Holly Jensen had been Georgia Hill's best friend throughout school and had been brokenhearted when her friend snapped up Cash. She left town to try to get over it and only returned to work as large animal vet for the ranchers in her small town. The last thing she planned was to let herself be drawn to Cash again and the little angel who had been born to the union. Will the past be a big roadblock or will Holly be able to SAVE THE SHERIFF?
Sheriff Cash Hill has closed himself after finding out the truth about his wife, Georgia. She's gone, but there is no way he can forgive what she had planned to do to him and their little girl. Nor does he want to be attracted to Holly, but the sweet girl she is, has his protectiveness kicking in despite his plans. Can the past stay in the past or will it always rear its head and destroy a new fresh start?
SAVING THE SHERIFF is a warm, sweet read but with a couple of interesting twists that come out of the author's vivid imagination but could be realistic happenings in today's world. In this world, there are choices to be made, and the wrong ones could lead to heartache, the right ones to happiness. Cash is understandably bitter (you will have to read to find out exactly why) and Holly is torn, not sure which way to turn, knowing she could only live with herself if she does the right thing. But -- will the right thing destroy her budding romance with the man she has always loved? The way this book is written makes it an easy read but still thought-provoking as you wonder what you might do if you found yourself in Holly or even Cash's situation.
If you love Abigail Owens paranormals, you have got to give her new contemporary side, aka Kadie Scott, a try. I highly recommend SAVING THE SHERIFF if you are looking for a well written, entertaining romance with some wickedly woven intrigue mixed in.
SUMMARY
There's a storm brewing...
The day his wife died, Sheriff Cash Hill discovered she was leaving him for another man, one she'd loved since before their marriage. How could the single dad ever trust another woman again? But when Georgia's best friend, Holly, comes back to town, something about Holly's sweet, sassy vulnerability has his protective instincts kicking in hard.
Holly Jensen left La Colina, Texas with regrets. She's returned home to work as the new large animal vet and to watch over her best friend's daughter. But Holly's knowledge of Georgia's past could rip a family apart. And she's reluctant to go to the sexy…and single…sheriff, as he's made it clear he wants nothing to do with her.
Both are faced with a choice…stay locked in the past or allow their reservations to be silenced by a passion hotter than Texas summer nights. Can they learn to trust their own hearts and each other?
Excerpt
"If you ever want to talk about Georgia—"

He turned sharply to face her. "I don't."

Holly's eyes widened at his abrupt tone.

Cash stared at her for a good long while. Finally, he blew out a long breath and pushed his fingers through his hair, spiking it up. A lock flopped back onto his forehead.

Holly ignored the urge to brush it back for him.

"I don't like to talk about Georgia." His jaw worked as if he couldn't decide if he was too angry or too devastated to talk.

As much time as she'd spent talking to Georgia, she honestly hadn't witnessed much of her friend and Cash together. Not enough to really know them as a couple. Another regret for the records. Unfortunately, now that meant she couldn't tell if Cash's refusal to speak about Georgia was from a grief so deep he had to close it off, or if it was from something else.

If it was anger, then he either knew part of or all she had to tell him concerning Marcus. That might almost be easier. She hated the idea of stomping all over his vision of what Georgia had been if he didn't know.

"I—" He ran his hands through his already spiky hair again. "I'd better go."

Holly dropped her gaze and willed her sinking heart to get over it fast. She had no idea what was driving this reaction. Better to just let him go. "Of course. It's late."

She walked to the door, and he followed, silent and brooding.

He opened the door and she followed him outside, where he turned abruptly to face her. "I'm so—"

She stopped him by going up on her tiptoes and placing her lips softly over his. Shock at her own behavior zipped through her, even as her lips tingled from the touch. She'd meant for the gesture to be comforting. Perhaps part of her realized that after she talked to him about Marcus tomorrow, she might not get another chance. Besides, kissing Cash was a good way to shut him up. She didn't want his apologies.
---
What do you think about this review?
Comments
1 comment posted.
Re: She comes home to finally get her man.

Thank you so much for the wonderful review! I am so happy you
love Saving the Sheriff. :)
(Abigail Owen 4:51pm January 31, 2018)
Registered users may leave comments.
Log in or register now!