"Strong female characters and a joyously torrid romance!"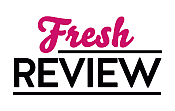 Reviewed by Miranda Owen
Posted December 26, 2017

COLLISION COURSE is the fourth book in Marie Harte's Body Shop Bad Boys series. After becoming a mother early in life, Joey Reeves has known nothing but a life of hard work and responsibility ever since. Her focus has been on bettering herself in order to enrich her son's life. When she first meets perennial charmer Lou Cortez, she is wildly attracted but understandably wary. When Joey finally gives herself permission to pursue a romantic relationship with Lou, the sense of freedom it gives her is euphoric. It's not long before Lou starts falling hard for Joey, but he doesn't know the one thing she is hiding from him -- her son.
Joey is an extremely sympathetic heroine. Although she made some poor choices when she was younger, she has been conscientious to an excruciating degree ever since. The sore spot in her life is the uneasy relationship she has with her parents. While living with them until she can save up enough money to get a place of her own, she endures the occasional snide remarks -- whether intentionally made or not. She is the kind of mother Lou would have wished to have had when he was a boy. Although they love each other, Lou's mother didn't have the same single-minded focus on her children and ambition that Joey has. As a result, Lou has always maintained a policy of never dating single moms. The one aspect of COLLISION COURSE that is somewhat hard to believe, is how Lou and Joey move in the same circles but it takes a while before he finds out that Joey has a young son. It doesn't ruin my enjoyment of this story, but I just can't believe how long Lou is successfully kept in the dark about this one major aspect of his girlfriend's life. The parent/child relationship is a major theme in COLLISION COURSE.
When Joey's previously suppressed sexuality is released, things get spicy fast. Joey's longing for sexual satisfaction is very palpable, and it throws Lou for a loop before he figures her out. I love how Marie Harte always writes sexual scenes in her books that are fun as well as hot, and how there is no judgement. With Lou, Joey eventually feels comfortable expressing her desires, and Lou is more than happy to give Joey whatever she wants. Until the inevitable moment when Lou finds out Joey's secret, their courtship is fun and a mix of sweet and sexy.
COLLISION COURSE is a book with strong female characters and a joyously torrid romance. I hope to read more about several supporting characters in future books -- especially the enigmatic Heller. I eagerly await the next amazing romance by Marie Harte!
SUMMARY
He's always had a way with the ladies
She won't give him the time of day
Sparks fly when two hearts in motion collide.
Florist Joey Reeves is working overtime to stay away from Lou Cortez, the ace mechanic with a reputation for irresistible charm. She's a single mom with enough on her plate—the last thing she needs is entanglement with the hottest guy in town...
"Well, hello there."
Joey glanced up and froze. The man who'd been haunting her sleep looked even better in the hard light of day. "H-hello." She coughed. The guys who worked at Webster's Garage all looked larger than life, covered in tattoos, muscles, and that indefinable sense of danger they wore like a second skin. But this guy, the tall, Latin lover with dark-brown eyes and lips made for kissing, who had snared her.
---
What do you think about this review?
Comments
1 comment posted.
Re: Strong female characters and a joyously torrid romance!

What a lovely review. Thanks. Especially the heads up re
kiddo.
(Kathleen Bylsma 3:47pm January 9, 2018)
Registered users may leave comments.
Log in or register now!