"A Christmas romance guaranteed to put you in a holiday mood"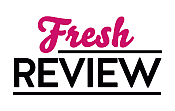 Reviewed by Monique Daoust
Posted November 25, 2017

Sisters Jade and Amber King co-own the Jingle Bell Reindeer Ranch, and Amber in proactive PR mode has hired a STUDMUFFIN SANTA for the season, which does not enthrall Jade in the least. Amber has a valid reason for her sexy Santa; Marine Brandon Brown is in town for a while, and there have been some small, but worrying, disruptions on the ranch. Amber has not told Jade the reason for her choice of Saint Nick because she does not want her sister to worry needlessly. Brandon is more of a studmuffin Grinch, but his cousins' ranch is nearby, so why not make himself useful. Brandon doesn't remember Jade from high school, he was two grades above her, and not exactly in the same league, but Jade has not forgotten him, and this is where Tawna Fenske demonstrates why she writes such wonderful contemporary romances.
Ms. Fenske is slowly but surely becoming a go-to author when it comes to intelligent contemporary romance because of her ability to strike a perfect balance between the elements of her story, and keeping everything fresh and genuine. STUDMUFFIN SANTA has just enough sweet and sexy to satisfy this discriminate reader: a credible story, likable and relatable characters, flawless writing, and clever dialogues. I loved the playful flirtiness between Brandon and Jade, and that the romance unfolded seamlessly. The reason Brandon did not like Christmas was not a whim on the author's part, but a real distressing situation from his past, one that some of us can, unfortunately, identify with, which was one of the reasons why Brandon was in the area. And I had sworn I would not cry, but there you go; that's what happens when an author knows how to tell a story.
I was ever so grateful that Ms. Fenske did not let some lack of communication fester so that our rational characters remained so until the end. Ms. Fenske also writes terrific secondary characters, such as Amber, Bree -- one of Brandon's cousins -- and Tammy. Ms. Fenske showed her incomparable wit in two occasions concerning cookies, in the case of a protective and helpful reindeer, and the very clever use of Brandon's football playing skills, the last two leading to the apprehension of the bad guy, which was at the same time somewhat dangerous and hilarious. I think it was a brilliant move that STUDMUFFIN SANTA was not released earlier in the year, as were many other Christmas books because Christmas is not incidental to STUDMUFFIN SANTA, it is essential to the plot, and another plus is that there are none of the predictable holiday tropes. You don't read a Tawny Fenske book, you snuggle with it!
SUMMARY
Brandon Brown is the unlikeliest Santa ever to don a red velvet suit.
His abs are more cheese grater than bowl full of jelly, and deploying to Syria is the closest he's come to the North Pole. But family drama sends the jaded Marine home for the holidays, and lands him an unexpected gig as a part-time Santa.
Jade King is hustling to get Jingle Bell Reindeer Ranch off the ground, and she's not thrilled her sister hired a Santa with sex-appeal. The last thing Jade wants is a beefcake circus, and guys like Brandon bring sleigh-loads of trouble. But Studmuffin Santa proves more popular than anyone dreamed, drawing hordes of happy kids, lusty moms, and a mystery foe hell-bent on wrecking it all.
The threat has Brandon playing protector for the reindeer and their sexy keeper, which is risky for a guy who's sworn off happy endings and the whole Christmas mess. But as Jade and Brandon bond over Santa suit malfunctions and risqué Christmas cookies, they learn they have more in common than a craving for gingerbread. Can they find a way to mesh their wish lists, or will ghosts of Christmas past bring things crashing down like a fat man in a cast iron sleigh?
Excerpt
Jade stares at me for a moment with those Crater Lake eyes unblinking. Two shaggy-looking reindeer stand behind her with antlers the size of coat racks, looking like thugs braced to beat the shit out of me if Jade gives the order.

But she seems to decide something then, and spins on her heel to walk away. I do not check out her ass because I am a gentleman. Also because the tail of her plaid flannel shirt comes down past her hips.

But mostly because I'm a gentleman.

"Come on," she calls over her shoulder. "You can walk with me while I check the fence line."

I'm not sure what we're checking it for or why I'm already taking orders from her when I'm not positive I have this job. But I've got nothing better to do on this cold November afternoon, so I fall in beside her and try not to step on any piles of little black berries I'm ninety percent sure aren't berries.

Jade's walking fast for a girl almost a foot shorter than me, but she's not breathing hard at all. She's also not looking at me.

"So we're the third largest domesticated reindeer herd in the continental U.S." She stops and adjusts something on a surprisingly tall fence, then continues on like the world's least-friendly tour guide. "A lot of them came from abusive homes or neglect situations, so I've been doing rehab with them and getting them ready to interact with the public."

I want to ask what reindeer rehab entails, but I suspect she'd think I'm making fun of her. "They look good to me," I offer. "Not that I know what healthy reindeer look like, but I assume they are. Healthy, that is."

I'm spewing word salad like it's on the menu, which isn't like me at all. I'm usually pretty polished around women, so I don't know why this one's making me blather like a moron.

Jade spares me a glance and continues walking. "They are healthy. We had four new calves born last spring, which gives us fourteen steers, sixteen cows, and one bull who's not going to be a bull much longer."

I'm almost afraid to ask. "What do you mean?"

She gives me a pointed look. "Harold—stage name Donner—is getting castrated next week."

"Ouch."

Jade shrugs and keeps walking. "Bulls are impossible to deal with during rut. Nonstop grunting from August to December, and they're mean as hell. Dangerous, too."

"I've known guys like that."

Jade stops walking again and turns to face me. She narrows her eyes just a little, and I fight the urge to take a step back. "They die young," she says. "Reindeer bulls do. You get three or four breeding seasons out of them and they might live a year or so after that, but not much. Unless you castrate them, they're pretty much goners."

"Jesus."

I'm not sure we're still talking about reindeer, but I don't love the way she just glanced at my crotch. Or maybe I'm imagining things. "So you're cutting off his balls to save his life."

"Pretty much." Jade starts walking again.
---
What do you think about this review?
Comments
1 comment posted.
Re: A Christmas romance guaranteed to put you in a holiday mood

I love the review! Twana Fenske has a true gift!
(Kathleen Bylsma 3:24pm December 30, 2017)
Registered users may leave comments.
Log in or register now!