"Witty, action packed good vs. evil"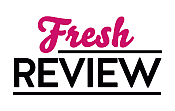 Reviewed by Annetta Sweetko
Posted November 2, 2017

Romance Paranormal | Fantasy Urban
When the Servants of Darkness kills her family members, Ivy Beckett knows because with her ability to hear things happening in other parts of the world, she "hears" the whole thing. Gift or curse, she knows she can not stand on the sidelines but will have to join the fight against such evil. But when the miracle of a gargoyle named Baen comes to her rescue while trying to rescue Wardens, she knows this HARD BREAKER may be the answer.
Baen is a guardian, asleep for many years but awakes to a "call" and is in for a big surprise when he finds who it was that awoke him. The world around him is in turmoil and his Warden is an amazingly beautiful, impetuous woman. It's going to take miracles and magic to survive and save the world. But now that his stone heart has begun to beat again, will his Ivy accept him and the love he is just now learning really does exist.
HARD BREAKER is a witty, action-packed story that will keep with you long after you finish. Author Christine Warren's gargoyles are amazing as are her human characters. The dialogue is oftentimes humorous as the newest guardian is learning to deal with modern humans. Of course, the humans are in the same boat, they don't know how to react when a stone gargoyle come to life. Ivy is impetuous, strong-willed and not really believing that she is a warden, even though Baen keeps reiterating the fact that she is his. OK, so there is a little more to his possessive streak than the guardian/warden aspect. He falls for her quickly and, though, she is a little slower, they do get there in time to give us some sweet and steamy moments.
I read somewhere that this is Ms. Warren's finale for her Gargoyles series as the seventh gargoyle and his warden are also part of this storyline and there is a big magical blast up in HARD BREAKER. I am always amazed any author can keep a series going and keep it fresh and different. This series has a tighter storyline with the basic gargoyle guardian meets warden, and though she did sneak in a female gargoyle and male warden, you have to admit there isn't a whole lot that can be done with this scenario. She always managed to give us a variety of locations and very different personalities which kept it fresh and inviting.
HARD BREAKER will give you action, sweet and steamy romance, a gathering of strong and magical people and an evil that must be beaten. Will good triumph over evil? Well most likely, but you will have to read this amazing book to find out how that happens.
SUMMARY
From New York Times bestselling author Christine Warren comes Hard Breaker, the sixth book in her Gargoyles series where even the most beastly gargoyle is able to win the heart of a beautiful human female.
Ivy Beckett's gift feels more like a curse. She can hear things happening in distant locations, which is how she knows the very instant her family is killed by servants of the Darkness. Furious, she joins the fight to save the world – but the losses are mounting up. She thinks only a miracle can save them—but she doesn't expect the miracle to come in the form of a handsome gargoyle.
Baen is a fearsome Guardian, but when he awakes, even his surprised by war that is going on. But what's even more distracting is beautiful Ivy. Driven by passion, she's ready to charge head-first into battle. But Baen's primal instincts to protect what's his rise within him, and Ivy is dangerously attracted to him. Can she and her gargoyle warrior save the world…and fall in love?
---
What do you think about this review?
Comments
No comments posted.

Registered users may leave comments.
Log in or register now!