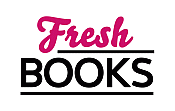 Hot, sizzling reads for July
"INDIGO hides in the shadows and helps those in need."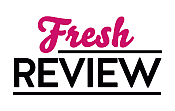 Reviewed by Shellie Surles
Posted September 19, 2017

Thriller Paranormal - Supernatural
INDIGO is both a normal girl, Nora Hesper, and a girl who can travel through the shadows. Nora Hesper is an investigative reporter who works hard for and story and has a "friend-with-benefits" relationship with a former co-worker. Her best friend lives in an apartment on the top floor and her life is pretty boring. INDIGO is the exciting side of her. INDIGO can walk through shadows and pull the shadows around her. She can make weapons from the shadows and is strong, powerful, fast and deadly. What Nora has a hard time dealing with is that she and INDIGO are the same person or are they?
As Nora, the reporter starts looking into a series of ritual murders of children she discovers that they are being committed by a group she has seen before. That group, The Children of Phonos is up to something terrible and Nora/INDIGO must find out before more children die.
INDIGO is a fascinating story about a girl who doesn't know her past, or where her future will lead is and shocked when she finds out the truth. What best about her is that she uses her strength of will and intelligence to make a difference when it is needed most.
If I write much more I'll give away the story and that I don't want to do. You will enjoy reading it way too much. This is not a compilation of short stories by these authors. It is one story about Nora/INDIGO and it is well done. I am not sure if they are going to do a series with each author contributing more to each book or what but I really like the way it has started. Great authors produce great books and INDIGO is proof of that.
Learn more about Indigo
SUMMARY
Investigative reporter Nora Hesper spends her nights cloaked in shadows. As Indigo, she's become an urban myth, a brutal vigilante who can forge darkness into weapons and travel across the city by slipping from one patch of shadow to another. Her primary focus both as Nora and as Indigo has become a murderous criminal cult called the Children of Phonos. Children are being murdered in New York, and Nora is determined to make it stop, even if that means Indigo must eliminate every member. But in the aftermath of a bloody battle, a dying cultist makes claims that cause Indigo to question her own origin and memories.
Nora's parents were killed when she was nineteen years old. She took the life insurance money and went off to explore the world, leading to her becoming a student of meditation and strange magic in a mountaintop monastery in Nepal…a history that many would realize sounds suspiciously like the origins of several comic book characters. As Nora starts to pick apart her memory, it begins to unravel. Her parents are dead, but the rest is a series of lies. Where did she get the power inside her?
In a brilliant collaboration by New York Times and critically acclaimed coauthors Charlaine Harris, Christopher Golden, Kelley Armstrong, Jonathan Maberry, Kat Richardson, Seanan McGuire, Tim Lebbon, Cherie Priest, James Moore, and Mark Morris join forces to bring you a crime-solving novel like you've never read before.
---
What do you think about this review?
Comments
No comments posted.

Registered users may leave comments.
Log in or register now!