"A man who gets a second chance to be a hero, and a woman who is surprised by love!"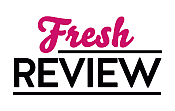 Reviewed by Miranda Owen
Posted August 28, 2017

Romance Historical | Romance Erotica Sensual
WHEN THE SCOUNDREL SINS is book two in Anna Harrington's Capturing the Carlisles series. In the prologue to this tangled tale, Anna Harrington details how Quinton Carlisle epically screwed up when it comes to Annabelle Green. The disaster that happens isn't entirely Quinton's fault, but Annabelle forever associates Quinton with her humiliation and social ruin. The main story takes place six years after their last encounter and has Quinton in a position to help Annabelle when she is in desperate need of it. This is a great story for readers who enjoy a "second chance" love story.
This story exemplifies the struggles that women had in the 1800s. In order to get her rightful inheritance, Annabelle must marry. If she doesn't marry and get her inheritance, she will be dependent on the charity of friends and other loved ones, as well as losing everything she has worked for. When Quinton shows up, Annabelle finds him to be a very inconvenient hero and is more than a little annoyed at having to use him. There are definite sparks between Annabelle and Quinton, but the passion vacillates between eroticism, frustration, and anger on Annabelle's part. Having this story told from alternating perspectives makes the main characters easier to empathize with. Annabelle's position is the easiest to understand. For years, she has done the hard work of running an estate only to have the rug pulled out from under her unless she marries quickly. Quinton is a little bit more of an enigma -- perhaps especially to himself. The mystery that Anna Harrington throws into WHEN THE SCOUNDREL SINS, gives Quinton the opportunity to show a greater level of maturity and act more like a hero than merely be a reformed scoundrel.
WHEN THE SCOUNDREL SINS has a man who gets a second chance to be a hero, and a woman who is surprised by love. Part of WHEN THE SCOUNDREL SINS seems like a fairy tale in reverse, but Annabelle is a heroine with backbone and Quinton eventually proves himself worthy of being a hero and Annabelle's partner. There is a twist at the end of this story to shake things up. I look forward to reading Anna Harrington's next book.
SUMMARY
A MOST INDECENT PROPOSAL
Annabelle Green needs a husband-and quickly. To inherit the only home she's ever known, she must be married by her twenty-fifth birthday. But finding a suitor has been next to impossible after a reckless rogue named Quinton Carlisle seduced her into a scandalous midnight tryst. Her reputation in ruins, Belle now needs a rather large favor. And she knows just who to turn to . . .
Quinn can hardly believe that the shy bookish girl he teased as a child has grown into such a brazen beauty. The very idea of marrying Belle to right the wrongs of his past is downright shocking . . . and deliciously tempting. Too bad marriage, convenient or otherwise, is the last thing Quinn wants. He'll help Belle find a husband and be on his way. But if he can't control his attraction to the bride-to-be, this marriage could go up in flames-of wicked desire.
---
What do you think about this review?
Comments
No comments posted.

Registered users may leave comments.
Log in or register now!