"The grizzly bear meets his match and his mate!"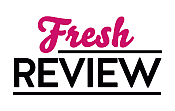 Reviewed by Annetta Sweetko
Posted August 1, 2017

Romance Paranormal | Romance Suspense
Searching for those who are making the drug Apollo, former council member of the Coven Nine, Nessa Lansa finds herself seeking out the leader of the Grizzly Motorcycle Club. She is there for a number of reasons. She promised Bear's sister Simone that she would see if she could heal him of injuries he sustained saving Simone. The other reasons were much more personal ...and after seeing the sexy, brown eyed, muscled alpha bear those reasons are so much more intriguing and dangerous. One WICKED BITE just might not be enough.
Beauregard McDunphy, Bear to one and all, doesn't care much for witches, except his sister and having this one invade his cabin home is almost to much to take. But then she promises to heal him and all he has to do is mate with her. Tempting as that might be ... she's ... well ...a witch.
WICKED BITE is the book I have been so looking forward to and it is fantastic. I love Bear and his bearlike demeanor, gruff but underneath lovable. Nessa always seemed like one of the good "guys" on the council, gentle, honest and kind. Almost immediately we realize that there is much more to her going to see Bear than a promise to Simone, she has her secrets too, and they will be quite a surprise when it all comes out. But the biggest shocker was who the real "bad" guy is who is making and selling Apollo. Nice twists to an already amazing read.
There is so much that happens in WICKED BITE, so the pace will keep you glued to the pages. I will warn readers to map out a good chunk of time because it's hard to find a "put it down" spot. Some of the plots include Nessa having a bounty hunter after her, she's trying to make a deal to mate but not mate, stop Apollo after it had started up again and not fall in love with Bear. Impossible tasks but we get to enjoy watching her try to make it all work out. I have to admit that I got a kick out of Bear, after finding out who Nessa really is (you will have to read the book for that), his immediate reaction was to get rid of her. That lasted about five minutes then he was back to planning to claim the woman who had stolen his heart ... just no more lies. In Nessa's defense she didn't actually lie, she just didn't tell him everything.
I think you will love this roller coaster ride with this seemingly mismatched couple, who are in truth exactly what the other needs.
SUMMARY
As she hunts for a drug lord killing her fellow witches, all Tessa Lansa's instincts point to the Grizzly motorcycle club. That might be because their leader, Bear, is the strong, silent shifter type: warm brown eyes and more muscle and alpha male than any woman can ignore. Which makes Tessa's plan to seduce and betray him all the more dangerous . . .
Bear doesn't trust the curvy, blue-eyed witch. But Tessa can heal the injuries that sap his strength. And since he can't stop thinking of her lush body and teasing smile, her plan to mate him to reclaim her own power is highly tempting. Just one problem. Once a desire this wild is loose, no one will ever control it . . .
---
What do you think about this review?
Comments
1 comment posted.
Re: The grizzly bear meets his match and his mate!

I love all of Rebecca Zanetti's books and this new series
seems just as great as her others. So, I am going to try to
find the first book to this series.
(Wilma Salas 6:51am August 7, 2017)
Registered users may leave comments.
Log in or register now!