"Complicated relationships and tulips ... what a mix!"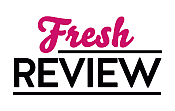 Reviewed by Viki Ferrell
Posted July 21, 2017

Kelly Murphy is a tulip farmer in Tulpen Crossing, Washington. She came back here to work on her dad's farm after college. Lately Griffith Burnett has been turning up everywhere Kelly goes. When she confronts him about stalking her, Griffith tells her that he is interested in dating her. They knew each other in high school, but not well, because he was a little older. Griffith recently moved back to Tulpen Crossing and has a tiny house business.
Olivia Murphy, Kelly's sister, left Tulpen Crossing when she was just fifteen. Her dad sent her to boarding school after their mother walked out on them. Olivia never returned home until now. Griffith's brother, Ryan, and Olivia were an item in high school, and he too has moved back to this small town to start over. Ryan texts Olivia and lures her back for a visit with the hopes of them getting back together.
Kelly's best friend Helen Sperry owns a café in town that she inherited from her aunt and uncle when they passed away. She's a few years older than Kelly and has been divorced for six years. Helen and Kelly's dad help musicians at a local music shop who want to get a band started. Jeff Murphy and Helen spend a lot of time together and are very close friends.
SECRET OF THE TULIP SISTERS is a dynamic story of these three women yearning to experience real love in their lives. Griffin says he's only looking for sex and not a real relationship where love and marriage are a possibility. Olivia just wants to be loved and accepted by someone special. She's always felt like a throw-away. Helen is afraid to express her feelings to Jeff, partly because of the age difference between them and partly because he's her best friend's father. Can these women find their happy-ever-after?
Susan Mallery brings us another passionate story in her new stand-alone SECRETS OF THE TULIP SISTERS. This is a story about family and complicated relationships, but the secrets they keep could be devastating to their relationships and destroy them all. It's a story about friendship and trust, but also about building up barriers around your heart to protect yourself. The plot, as well as these ladies' lives, takes many unexpected turns that will keep you turning pages and begging for more. The main characters are strong and resilient, with many supporting characters that help to add to the intrigue of the story. This is a summer read you do not want to miss!
SUMMARY
Don't miss this heart-warming tale about family, and the unbreakable bond between sisters. From the #1 New York Times bestselling author of Daughters of the Bride comes the feel-good novel of the year!
Kelly Murphy's life as a tulip farmer is pretty routine—up at dawn, off to work, lather, rinse, repeat. But everything changes one sun-washed summer with two dramatic homecomings: Griffith Burnett—Tulpen Crossing's prodigal son, who's set his sights on Kelly—and Olivia, her beautiful, wayward and, as far as Kelly is concerned, unwelcome sister. Tempted by Griffith, annoyed by Olivia, Kelly is overwhelmed by the secrets that were so easy to keep when she was alone.
But Olivia's return isn't as triumphant as she pretends. Her job has no future, and ever since her dad sent her away from the bad boy she loved, she has felt cut off from her past. She's determined to reclaim her man and her place in the family…whether her sister likes it or not. For ten years, she and Kelly have been strangers. Olivia will get by without her approval now.
While Kelly and Olivia butt heads, their secrets tumble out in a big hot mess, revealing some truths that will change everything they thought they knew. Can they forgive each other—and themselves—and redefine what it means to be sisters?
Told with Mallery's trademark heart and humor, the Tulip Sisters are in for the most colorful summer of their lives…
---
What do you think about this review?
Comments
1 comment posted.
Re: Complicated relationships and tulips ... what a mix!

Thanks for the review. Just got my copy!
(Kathleen Bylsma 6:30pm July 21, 2017)
Registered users may leave comments.
Log in or register now!