"When grief blinds you to reality danger can strike"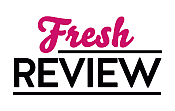 Reviewed by Clare O'Beara
Posted June 19, 2017

Romance Suspense | Romance Military
New to Monroe, Colorado, is a little family. Jules Young is nervous, because she has kidnapped her younger brothers and sister as her stepmother won't give her custody. The resourceful kids love Jules but she now has to provide for them and change identities in the exciting RUN TO GROUND. Unfortunately the local cops frequent the diner where she gets work. They question newcomers.
Theo Bosco is morose because his K9 partner died, and more recently a good friend in the force died too. While it might seem simple to match up a newly partnerless dog with Theo, dogs don't transfer loyalty just like that, and the Belgian Malinois called Viggy is deeply depressed. Theo notices the new waitress in the diner and thinks she's attractive, but very nervous. Can she be hiding something? However duty calls, with a potential explosive threat. Time to send in the dogs.
The main characters are written so that we have mixed feelings about each one. Jules is willing to work for criminals and go on the run with kids who then can't lead a normal life. Her heart is in the right place, but we couldn't recommend her actions. And Theo may be a decent guy but he keeps referring to Jules as the squirrely waitress and starts stalking her and entering her home, though she has done no wrong he knows of, while giving a grieving dog no more than dutiful care. Midway through the story a potential threat turns deadly, and the characters have to work together, so we start to see what they are really made of.
Since Jules has rented an old house outside town, this setting is atmospheric with creaks, clunks, attic rooms and a basement, and the prospect of mountain lions and bears. Other settings include the local school and the diner. I've heard that a joke has to go a long way in the country, and local humour or gossip makes up a large part of people's lives. Expect strong language and adult scenes. Katie Ruggle confidently portrays her small town which is part of the 'Rocky Mountain K9 Unit' series. And as we see, when tragedy strikes in a small town, the whole population feels it. RUN TO GROUND is an adult romantic suspense story which piles on the suspense as the action progresses. I'll be interested to read more from this author who enjoys outdoor pursuits and lives in Minnesota.
SUMMARY
He lost his mentor.
He lost his K9 partner.
He almost lost his will to live.
But when a ruthless killer targets a woman on the run, Theo and his new K9 companion will do whatever it takes to survive—and save the woman neither can live without.
Grieving the death of his partner, Theo Bosco has no room in his life for distractions. Though his instincts scream that he should avoid Juliet 'Jules' Jackson, he can't seem to stay away. It doesn't help that Theo's new K9 companion has fallen head over paws with Jules's rambunctious family.
Or that when he's with her, Theo finally knows peace.
When Jules rescued her siblings, whisking them away to the safety of the beautifully rugged Colorado Rockies, she never expected to catch the eye—or the heart—of a cop. Yet as Jules struggles to fight her growing attraction to the brooding K9 officer, another threat lurks much closer to home...
---
What do you think about this review?
Comments
1 comment posted.
Re: When grief blinds you to reality danger can strike

Love Katie Ruggle' s books! Thanks.
(Kathleen Bylsma 6:00pm June 20, 2017)
Registered users may leave comments.
Log in or register now!