"Alan has lost himself, can Tanya save him?"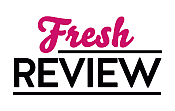 Reviewed by Shellie Surles
Posted May 7, 2017

Alan was kidnapped, tortured and had his shifter DNA forcibly activated. The only problem is he can never shift fully and he is forever a monster. Now revenge is all he has. He figures he will soon lose control of the monster and be killed. So he must kill Elizabeth, the woman who created him before he dies.
Tonya is the bear clan beta to Alan\'s brother Carl, who is the Alpha. Tonya is also deputy sheriff who Alan has had a crush on since he was fourteen years old and Tanya kiss him on a dare. So when she comes searching for him to stop him from becoming a murder, he is incapable of staying away from her. When Tanya gives into her instincts and seduces Alan, the fireworks start and keep exploding.
Hot and sexy as it is for them Alan must fight the monster he has become and Tanya must stick by his side and show him how to come around and realize he is not as bad as he thinks he is. Can her love and body make him see the truth or will he succumb to his animal instincts?
Kathy Lyons has created a hot sexy series with her shifters and FOR THE BEAR\'S EYES ONLY is no exception. Sexy scenes combined with the chase of the Elizabeth, creates a story you won\'t want to put down. The Bear Clan and people in it are a great group of characters in an inventive world full of loyalty and love. Paranormal romance reader will enjoy this series and Tonya and Alan\'s story.
SUMMARY
BEAR ON THE PROWL
Life as Alan Carman knew it is over. After he was captured and tortured by a mysterious enemy, the lawyer's latent grizzly-shifter DNA was triggered. The old Alan is gone, and in his place is a terrifying vicious beast that lives and breathes for revenge. He will track down the person who did this to him-and it'll be the last thing he ever does.
Tonya Kappes refuses to let Alan run headlong to his death. A bear-shifting deputy-and the Gladwin Clan's beta-Tonya faces Alan with one weapon: the love that's lingered between them since they were kids. But the idealistic man she knew has changed...into something raw, primal, and unbelievably sexy, igniting every lustful cell in her body. And, if Alan can't learn to love the beast inside himself, maybe he can love the animal in her . . .
Videos
---
What do you think about this review?
Comments
No comments posted.

Registered users may leave comments.
Log in or register now!