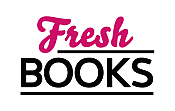 Books to enjoy in May! Let your reading blosson!
"Crazy, wonderful, poignant, funny, and sexy: you can't ask for anything more!"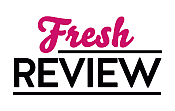 Reviewed by Monique Daoust
Posted March 29, 2017

Mark Robertson had been sleeping for three days when his front door buzzer interrupts a vivid erotic dream. Mark's sanity is hanging by a thread, he's a bear shifter and his grizzly is threatening to take over. Mark needs to mate. Badly. And to make things worse, the annoying visitor is a woman, and she's fertile. The man in Mark seems to recognize something about her, but his bear side only sees "a breeding ground." Julie Simon is rather astonished that Mark answered the door completely naked, and even more astounded that she is quite turned on at the sight of the gorgeous, if grunting, man in front of her. Julie remembers Mark as the linebacker she crushed on eight years ago, and she finally thought that something was developing between them, he pushed her away. But Julie has not driven from Chicago to Saginaw to change her life: she needs Mark to give her journals belonging to her father, Professor Simon. Mark, when he finally gets his bearings somewhat back, says he has given Professor Simon his journals, but Julie says they're not in her father's cabin, so he will help Julie find the journals, even if Mark doubts his sanity will prevail. Mark also needs to know if the Professor's research on shapeshifting legends could cure what ails him.
I found the premise intriguing, and even if at the very beginning it seemed over-the-top, everything soon began to make sense. What, at first, appeared totally outrageous -- the big, horny bear made me laugh -- soon made my heart ache for him. I'm difficult to please when it comes to shifter stories, it seems almost everything has been done, but Ms. Lyons put a fabulous twist on their mating habits, and their DNA. Their animal side feels more present, more real, and more tragic in some instances. I loved Julie: she's a full-figured heroine (yay!), she's level-headed, and she finds her attraction to this wild man a tad unsettling, and when she learns that he's a shapeshifter, hold on to your hats! And what makes this even more delicious, is that she is well-mannered, almost precious. But it gets even better story-wise: there's a psychopath experimenting on shifter children, one is still missing. There are such wonderfully clever touches, such as coffee helping Mark retain a semblance of sanity, and that is something a lot of us can relate to. The writing in LICENSE TO SHIFT is excellent, very smooth and descriptive, and I felt every emotion. What a crazy, wonderful story!
SUMMARY
BEAR MEETS GIRL…
Julie Simon returns to Saginaw, Michigan, to find her ailing father's missing research on local shapeshifter lore. Unlucky for her, the only person who can help her is the darkly sexy Mark Robertson, the guy who spent an entire summer giving her the cold shoulder—and one white- hot night of pleasure…
Mark is a hair's breadth away from going feral. Soon, his grizzly side will destroy everything that makes him a man. And after years of fighting, Mark is ready to give in to the beast. Then Julie—the gorgeous, curvy book nerd who awakened his most primal desires as a young man—shows up at his door. Now, he's fighting an insatiable longing to claim her as his mate. But Julie isn't the only one after her father's research. Someone—or something—evil is tracking Julie's every move…
---
What do you think about this review?
Comments
No comments posted.

Registered users may leave comments.
Log in or register now!