"SHARPE & DONOVAN SERIES CONTINUES WITH MURDER ON THE MAINE COAST"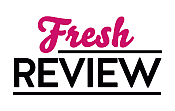 Reviewed by Patricia (Pat) Pascale
Posted January 10, 2017

LIAR'S KEY is the sixth in the Sharpe & Donovan series by action filled writer Carla Neggers. This installment centers around FBI agent Emma Sharpe, a retired agent who gets to close to the fire by the name of Gordy Wheelock, a cat burglar, a heist with hints of terrorism, and, last but not least, a wedding.
As Emma heads to Maine to meet her fiancee, Colin Donovan, she begins to investigate. Colin is FBI and recently finished an undercover assignment. He is tired but needs to spend some time catching up on his rest and planning a special honeymoon for Emma after their upcoming wedding. Colin and Emma bring the romantic theme to this story of murder, lies, and betrayals.
Oliver York is my favorite character. English, and brazen, he is a cat burgler who never got caught and will never be prosecuted. Charming, good at changing any subject he has no wish to talk about, he added a lot to this tale.
Carla Neggers writes a suspenseful and interesting book with a look into antiquities and mosaics. LIAR'S KEY begins in Boston, heads to Ireland and ends up on the beautiful rocky coast of Maine. The build up of the plot is a bit slow for me, but the ending was good and the murderer a surprise. Is their story going to continue in the next series? A good read once more by Carla Neggers.
SUMMARY
An FBI legend, a mysterious antiquities specialist and a brazen art thief draw top FBI agents Emma Sharpe and Colin Donovan into a complex web of blackmail, greed and murder in the eagerly awaited new novel in the highly acclaimed Sharpe & Donovan series
Emma Sharpe is suspicious when retired Special Agent Gordon Wheelock, a legend in FBI art crimes, drops by her Boston office for a visit. Gordy says he's heard rumors about stolen ancient mosaics. Emma, an art crimes specialist herself, won't discuss the rumors. Especially since they involve Oliver York, an unrepentant English art thief. Gordy and Emma's grandfather, a renowned private art detective, chased Oliver for a decade. Gordy knows Wendell Sharpe didn't give him everything he had on the thief. Even now, Oliver will never be prosecuted.
When a shocking death occurs, Emma is drawn into the investigation. The evidence points to a deadly conspiracy between Wendell and Oliver, and Emma's fiancé, deep cover agent Colin Donovan, knows he can't stay out of this one. He also knows there will be questions about Emma's role and where her loyalties lie.
From Boston to Maine to Ireland, Emma and Colin track a dangerous killer as the lives of their family and friends are at stake. With the help of their friend, Irish priest Finian Bracken, and Emma's brother, Lucas, the Sharpes and Donovans must band together to stop a killer.
No one creates exciting, action-packed romantic suspense and international intrigue like New York Times bestselling author Carla Neggers.
---
What do you think about this review?
Comments
No comments posted.

Registered users may leave comments.
Log in or register now!