"Danger has followed her to Big Sky Montana."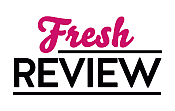 Reviewed by Sandra Wurman
Posted January 4, 2017

It's almost unconscionable what a person would do to protect their family. To what lengths. Sometimes it is ill conceived with the imagined result at times totally out of character for the person that puts the idea in motion. In CARDWELL CHRISTMAS CRIME SCENE B.J. Daniels goes for the gut in this study of just that. Family issues are difficult and as Daniels shows in this amazing page turner life threatening.
DJ's father Walter had basically spent his life guarding his daughter. DJ's mother's family had never accepted them as part of their influential and wealthy group. It was better having DJ believe her mother died in childbirth and it was just the two of them rather than put her in the sights of the Pisani clan.
DJ was clever and resourceful so when someone left her an unexpected item she knew something was very wrong. Why would someone contact her about a family she never heard of -- never knew. It must be a mistake. So she did the only thing she could -- visit her father in prison for answers. His answers were unacceptable and DJ was certain that once again her father was hiding behind the lies he had carefully crafted all these years.
His final words were that she would be safe with his family in Montana -- more family she didn't know she had.
Big Sky Montana is a wondrous place filled with honest straight shooters. DJ's family is part of the Cardwell Ranch whose members are impressive. The Cardwell's didn't know what to expect when DJ arrived but true to type they were welcoming. To the Cardwell's nothing is more important than family.
Beau Tanner was surprised when out of the blue Walter Justice sends him a letter. Beau owed Walter a favor and this was a doozy. Protect Walter's daughter DJ. No particulars -- just that she was not to know. Pretty tall order but Beau's work as a PI gave him the necessary tools. Now all he had to do was stay in the background and watch for potential danger. What he didn't count on was in Big Sky Montana people notice. Someone was in town who was intent on causing problems. In order to keep an eye on DJ Beau had no choice but to become a friend. He had a past relationship with the Cardwell family and now living in his father's house establishing a friendship with DJ seemed the best way to keep her in his sights.
Great plan. Beau and DJ were both discovering that their relationship had all the markings of becoming more than just a friend. But this relationship had no future. Or did it.
The entire Cardwell Big Sky Montana series has been a true joy to read and review. I am always on the lookout for anything by B.J. Daniels. CARDWELL CHRISTMAS CRIME SCENE is an interesting entry to the holiday season reading list. Definitely some scary moments as the story line is based on watching out for someone with dangerous intentions. But since it is B.J. Daniels you can be sure to experience a lovely family holiday experience.
SUMMARY
A conman's daughter takes refuge with the family she never knew she had in New York Times bestseller B.J. Daniels's latest addition to the Cardwell family saga.
Dee Anna Justice had thought that her convict father was her only living relative. Now Walter Justice, fearing for his daughter's safety, urges her to seek out her cousins in Montana. Calling in a decades-old debt, he also enlists private investigator Beau Tanner to protect her.
Despite their fiery attraction, she resents the bodyguard her dad foists on her. Trust doesn't come easy to DJ. But the warm, embracing family she finds at Cardwell ranch just might begin to soften her suspicious nature, and learning to trust the sexy PI may be the key to saving her life.
---
What do you think about this review?
Comments
No comments posted.

Registered users may leave comments.
Log in or register now!