"A unique Christmas tale involving star-crossed lovers, sexy vampires, gun fights!"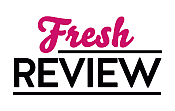 Reviewed by Miranda Owen
Posted December 6, 2016

Romance Paranormal | Fantasy Urban
BLOOD VOW is book two in J.R. Ward's Black Dagger Legacy series. There are two main stories in BLOOD VOW -- the new romance that develops between Black Dagger Brotherhood member-in-training Axe and the cerebral vampire aristocrat Elise, and the family drama surrounding Mary and Rhage. Readers new to this series should at least read THE BEAST before reading BLOOD VOW. The story involving Mary and Rhage in BLOOD VOW centers around their adopted daughter Bitty, and they first meet Bitty in THE BEAST. The vignettes involving Axe's fellow new recruits are intriguing and keep things exciting.
I love how J.R. Ward is building a universe with a strong and more diverse group of female characters. In previous books, we've seen female characters who have been warriors and ones who have been more maternal and family- focused. Elise is really neither of those. Elise is a young woman who is doing her best to cope in a family that has experienced a recent tragedy, and she just wants the freedom to continue her education and live life on her own terms. When fate throws Axe into her path, and has him acting as her bodyguard, there is an instant red- hot attraction. When there is a little friction at the start of their association, I cheered when Elise changes the dynamics of the relationship by admitting when Axe is right as well as calling him out when he is wrong and acting like a jerk. It's the romance between Elise and Axe that provides most of the sizzle in BLOOD VOW. There is just as much emotional intimacy as there is physical intimacy between the pair -- much to Axe's surprise and Elise's delight.
The story involving Mary, Rhage, and their adopted daughter Bitty packs a lot of emotional punch. There are moments between these three characters that break your heart and ones that have you jumping for joy. This family unit is a nice contrast to the relationship that Axe had with his late parents, and the slightly dysfunctional one that Elise is currently experiencing with her family. There is so much love evident between Mary, Rhage, Bitty and the rest of the supporting characters that live together, and act as a deeply loyal and devoted extended family. The Christmas backdrop for this story adds even more emotional resonance. As a fan of this series, and someone who loves these characters, I am wowed by the growth exhibited by these familiar and beloved characters in BLOOD VOW.
BLOOD VOW is a highly unique Christmas tale involving star-crossed lovers, sexy vampires, gun fights. This Black Dagger Legacy series continues to thrill me and leave me eagerly awaiting the next book. The pacing in this book is perfect, and each chapter's end and glimpse at a story involving one set of characters builds up the reader's anticipation. Peyton and Elise's murdered cousin Allishon is a haunting presence in BLOOD VOW, and very reminiscent of the film LAURA as well as the enigmatic and tragic character Laura Palmer from the classic cult television series TWIN PEAKS. I can't wait to see what direction J.R. Ward takes this stimulating series, and I look forward to reading more about other characters like Peyton and Novo in future books.
SUMMARY
#1 New York Times bestselling author J. R. Ward returns with an all-new tale of paranormal passion in the world of the Black Dagger Brotherhood.
The Black Dagger Brotherhood continues to train the best of the best to join them in the deadly battle against the Lessening Society. Among the new recruits, Axe proves to be a cunning and vicious fighter—and also a loner isolated because of personal tragedy. When an aristocratic female needs a bodyguard, Axe takes the job, though he's unprepared for the animal attraction that flares between him and the one he is sworn to protect.
For Elise, who lost her first cousin to a grisly murder, Axe's dangerous appeal is enticing—and possibly a distraction from her grief. But as they delve deeper into her cousin's death, and their physical connection grows into so much more, Axe fears that the secrets he keeps and his tortured conscience will tear them apart.
Rhage, the Brother with the biggest heart, knows all about self-punishing, and he wants to help Axe reach his full potential. But when an unexpected arrival threatens Rhage and Mary's new family, he finds himself back in the trenches again, fighting against a destiny that will destroy all he holds most dear.
As Axe's past becomes known, and fate seems to be turning against Rhage, both males must reach deep—and pray that love, rather than anger, will be their lantern in the darkness.
---
What do you think about this review?
Comments
1 comment posted.
Re: A unique Christmas tale involving star-crossed lovers, sexy vampires, gun fights!

hello friends if you want some adventures game then try
roblox robux its amazing
(Ashu Sharma 3:18am March 26, 2018)
Registered users may leave comments.
Log in or register now!