"She's the answer to the safety of their world."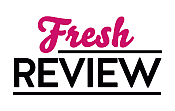 Reviewed by Annetta Sweetko
Posted November 25, 2016

Seneca Delaney is a shifter unable to shift. Having faced rejection all her life, even from her own father she finds herself once again on the sidelines watching her sister about to marry. It wouldn't be so bad except Gage stirs something deep inside her, something unexpected and frightening. She has no where to go but she won't be able to stay when the couple marry. SENECA'S FAITH is being tested to it's limit.
Gage McAvoy has been groomed to be an Alpha of a Dare and that is why he agreed to marry Delaney's daughter. Unfortunately, the one he wants is the one he can't have.
Unexpectedly Gage and Seneca are thrown together in circumstances that could mean life or death for many of their people. They must work together, but one little lie forces their hand until they are both exactly where they want to be ... together, but for only awhile. Seneca knows it can't last but couldn't she just enjoy it while they save the world?
SENECA'S FAITH is the intriguing return to author Abigail Owens' Shadowcat Nation books. I liked this couple and found the intrigue and circumstances of their coming together well written with just the right amount of mystery. Poor Seneca had been rejected all her life so she expected that to continue and it took a lot for Gage to make her believe that they belonged together. Part of the problem was that it looked as if all he wanted in life was to be the Alpha of a Dare and Seneca knew that with her by his side that was unlikely to happen. Yep ... he had his hands full.
Oh, yes, add lions that kidnapped them and want something, bad guys who want them out of the way and secrets that will either make them closer or tear them apart. I enjoy the characters of Shadowcat Nation and the return of past ones as they all fight to remove the evil that threatens them all. If you want an action packed, paranormal where love finds a way then SENECA'S FAITH is the one you want in your hands.
SUMMARY
The Delaney Dare needs a new leader—one from outside, after their own Alpha's actions led to the shifter war. Gage McAvoy has agreed to marry one of the previous Alpha's daughters and try to keep the dare from falling apart. Unfortunately, the daughter he's agreed to marry is not the one he wants.
Seneca Delaney is a known latent, unable to shift. She's remained in her dare, enduring rejection and isolation all her life, even from her own father, because she had no other place to go. Standing on the sidelines yet again while Gage marries her older sister is the last thing she wants to do. Then circumstance throws her together with the one man she can't have, trying to save a nation of shifters who don't want her, and risking the exposure of lifelong secrets that could result not only in her death, but in Gage's.
---
What do you think about this review?
Comments
1 comment posted.
Re: She's the answer to the safety of their world.

Thank you so much!!!! So glad you loved it Annetta! :)
(Abigail Owen 2:40pm November 27, 2016)
Registered users may leave comments.
Log in or register now!