"An erotic and exciting gothic tale with something sinister lurking around every corner!"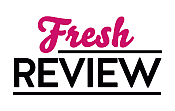 Reviewed by Miranda Owen
Posted August 24, 2016

THE HIGHLANDER is Book 3 in Kerrigan Byrne's Victorian Rebels series. Kerrigan Byrne writes stunning gothic romances and THE HIGHLANDER is no exception. At the opening of this story, Lady Philomena St. Vincent, Viscountess Benchley is being held against her will at Belle Glen Asylum at the behest of her villainous husband and her cruel in-laws. Fortunately for Philomena, she has made friends of the Blackheart of Ben More and his crew so the cavalry eventually rescues our heroine. From that point on, it is just the start of Philomena's journey when she takes off for Scotland and becomes Miss Philomena Lockhart -- mild-mannered governess on the lam.
Although this is a romance involving a heroine who is already married, I have no qualms about it since her husband is a truly evil villain and will obviously not stay her husband, or even alive, for much longer. Although Philomena may long for some time to rest and recover after her recent abuse, what she finds in Scotland is a devilishly handsome widower and father who sets her heart all aflutter. Despite both their doubts, Liam MacKenzie -- laird, Marquess, military officer, and "the Demon Highlander" -- is exactly the kind of man she needs. Liam is a fierce protector for Philomena, but he struggles with whether or not he is good enough for her. I like that they both have a shared experience of suffering at the hands of sadistic men, and that experience as a survivor helps them understand each other better. I love a book with scorching glances and THE HIGHLANDER is packed with them. Philomena and Liam are two very conflicted and complex characters, and their passion for each other is explosive.
I love the way Philomena is able to bond with Liam's children and communicate with them in a way he wishes he could. Some of the scenes involving Liam's son are very poignant. I enjoyed the subplot involving Liam's valet. Ravencroft Keep is an appropriately spooky backdrop for a story with ghosts -- both those in the mind and the kind that lurk in drafty castles. Kerrigan Byrne does a great job of foreshadowing, while still throwing in a few surprises at the end.
THE HIGHLANDER is an erotic and exciting gothic tale with something sinister lurking around every corner. I can't wait for the next book in Kerrigan Byrne's Victorian Rebels series, and look forward to reading more about the enigmatic Lord Trenwyth and the deliciously cheeky Gavin St. James.
SUMMARY
Can the fiercest master of battle conquer a woman's heart?
They call him the Demon Highlander. The fearsome Lieutenant Colonel Liam MacKenzie is known for his superhuman strength, towering presence, and fiery passion in the heat of battle. As Laird to the MacKenzie clan, the undefeated Marquess has vanquished his foes with all the rage and wrath of his barbaric Highland ancestors. But when an English governess arrives to care for his children, the master of war finds himself up against his greatest opponent. . . in the game of love.
Defying all expectations, Miss Philomena is no plain-faced spinster but a ravishing beauty with voluptuous curves and haughty full lips that rattle the Laird to his core. Unintimidated by her master's raw masculinity and savage ways, the headstrong lass manages to tame not only his wild children but the beast in his soul. With each passing day, Liam grows fonder of Miss Mena—and more suspicious. What secret is she hiding behind those emerald eyes? What darkness brought her to his keep? And how can he conquer this magnificent woman's heart . . . without surrendering his own, in The Highlander by Kerrigan Byrne
---
What do you think about this review?
Comments
No comments posted.

Registered users may leave comments.
Log in or register now!