"Intriguing read with just the right amount of sizzle."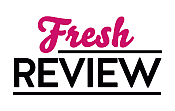 Reviewed by Annetta Sweetko
Posted August 8, 2016

In an attempt to bring peace to her clan Alpha Tala Canis has agreed to a mating to Marrok Banes, alpha of his pack. Hard fought to be the alpha Tala is worried that Marrok will not be able to keep the co-alpha thing going beyond the mating ceremony. It is prophesied that the two would be one and bring peace to the clans. But is it too much to ask for her new mate to treat her as an equal? Just might be an and they'll both come off THE WORSE FOR WERE.
Marrok has been having trouble keeping his hands off his future mate, and he knows that Tala is a strong leader too, but, can they lead together. Is it possible for them to wo work as a unit or will things fall apart? It might not ha have been a good idea to have asked for help with giving th the prophecy a little bit of a kick start. Starting out to together in a lie might just might be put a hex on the wh whole change of happily ever after.
THE WORSE FOR WERE is author Abigail Owen's second offering of her "Legendary Consultants" series and this time we get the wedding of the two alphas ... and oh ... my what a story! Tala's fear is warranted but not in a vicious way just due to male dumbness. He really has no idea that his actions and reactions were wrong until he finally gets the message, which was fun to watch. But Tala was having problems with her animal form and couldn't figure out what was going on. It takes the consultant calling her to remind her that though he did the proper claiming, she might want to remember that she is equally strong and might want to do a little claiming of her own.
I loved this book ... it is sizzling hot with a lot of intrigue. It's what is expected as these two learn to work together with two packs that aren't happy about combining and some who are flat out against it. Great read and one I have in my to read again list, which is a mark of "excellent read" from me. I can't wait for the next offering from this very talented author.
SUMMARY
The Canis and Banes packs of werewolves have been feuding for centuries. The Hatfields and McCoys were a tea party in comparison. Until Marrok Banes, the Alpha of his pack, decides to end the fighting with a marriage of convenience. Never mind that he can't keep his hands off his gorgeous new mate.
Tala Canis is the new Alpha of the Canis clan, the first female to claim that right, a position hard fought and won. For the sake of her people she agrees to wed Marrok. Never mind that the Alpha, once her enemy, makes her body flash heat with a single look.
But after the mating ceremony, Marrok only seems interested in one thing…taking over their combined pack while leaving Tala out of the loop. If her Alpha mate can't learn to share, then it's time to show him exactly why she's an Alpha herself.
---
What do you think about this review?
Comments
No comments posted.

Registered users may leave comments.
Log in or register now!