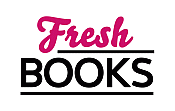 Fall into September books you'll love
"We need rain in our lives to make rainbows."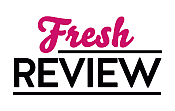 Reviewed by Viki Ferrell
Posted July 18, 2016

Sienna and Courtney Watson and Rachel Halcomb are sisters. Their mother, Maggie, is getting remarried to a wonderful man she never thought she'd find. The girls' father died when they were quite young, and Maggie raised the girls alone. It was a struggle since her husband left her with no insurance, no means of support and three young daughters. They lost their home and everything they had, except each other. Susan Mallery tells each of the sisters' stories in DAUGHTERS OF THE BRIDE. Courtney is the youngest and struggled in school. She dropped out at eighteen and is now a maid at the local Los Lobos Inn, where the family lived for a period of time after their father's death.
Courtney is tall, awkward and unsure of herself. She meets her boss's grandson, Quinn, who is an important music mogul from LA. Quinn tries to help Courtney see that she is beautiful, smart and can rise above her circumstances. In the process she's afraid she may be falling in love, but love hurts too bad for her to let that happen.
Rachel is the oldest daughter and is divorced from Greg. They married young, had a child right away, and then Greg cheated on Rachel. She grew up and he didn't, so they grew apart. Now Greg is stepping up to take responsibility and help out with their son. Can Rachel ever trust him again? Does Greg want something more?
Sienna is the middle child. She's smart, beautiful and has been engaged twice. Now she's in a relationship with a man that may be Mr. Right. When he unexpectedly proposes at her mom's engagement party in front of everyone, Sienna doesn't know what to think. She feels trapped. She's never been more unsure of anything in her life. Is David right for her, or has she already passed up her one true chance for happiness?
DAUGHTERS OF THE BRIDE is a fabulous story about being brave enough to face life, about living with past hurts, yet moving on emotionally. It's a story about forgiveness, strange family dynamics and keeping secrets. Susan Mallery explores the hardships of raising a child as a single parent with several of her characters. Her character development is masterfully written, as always, and her descriptions of the settings are exquisite. The pages are filled with sarcastic humor that will have you chuckling as you read. Each of the three daughters examines their lives in their current situation and questions how much their upbringing had a bearing on where they are today emotionally. This will be a great summer read; you do not want to miss it. Ms. Mallery includes some recipes at the end that tie in with her drunken honey bees!
SUMMARY
With Joy, Love, and a Little Trepidation
Courtney, Sienna and Rachel Invite You
To the Most Emotional Wedding of the Year…
Their Mother's

Courtney
~ The Misfit ~

As the awkward one, Courtney Watson may not be as together as her sisters, but she excels at one thing—keeping secrets, including her white-hot affair with a sexy music producer. Planning Mom's wedding exposes her startling hidden life, changing her family's view of her—and how she views herself—forever.

Sienna
~ The Free Spirit ~

When Sienna's boyfriend proposes—in front of her mom and sisters, for crying out loud—he takes her by surprise. She already has two broken engagements under her belt. Should she say "I do" even if she's not sure she does?

Rachel
~ The Cynic ~

Rachel thought love would last forever…right up until her divorce. As Mom's wedding day draws near and her ex begs for a second chance, she's forced to acknowledge some uncomfortable truths about why her marriage failed, and decide if she'll let pride stand in the way of her own happily ever after.

A must-read for anyone who has survived the wedding of a sister, a mother, a daughter—as told by #1 New York Times bestselling author and master storyteller Susan Mallery!
---
What do you think about this review?
Comments
No comments posted.

Registered users may leave comments.
Log in or register now!