"The future is not what either expected."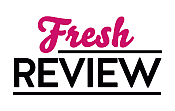 Reviewed by Annetta Sweetko
Posted May 17, 2016

Tieryn McGraw is a Healer, an alpha's daughter and a mountain lion shifter who has been living a life of privilege that is about to change. She knows the world she has always accepted will become different and she wants to be a part of it. What she doesn't know is these occurrences will bring out TIERYN'S FURY as she learns truths hidden from her.
Shane Callahan has an agenda and escorting and protecting a healer isn't what he plans. But when he finds himself on the run with Tieryn, they both begin to question the life that is laid out before them. Can he forgo his revenge? Can she be more than the privileged princess and become the woman her people need?
This is the third book of author Abigail Owen's "Shadowcat Nation" series and as in all of the books though the overall feel might be dangerous and deadly, this author manages to add hits of humor and takes the time needed to develop personalities. As I read this book I felt that I know and understand her characters, and even if it sounds strange, I feel as if these people are real. Even though they shift to become rather large cats and such, I can still picture them and the surrounding scenery in my head.
TIERYN'S FURY is an action packed, perfectly paced, sizzling read. I loved how Tieryn and Shane were introduced to us and to each other. They were forced into close contact, but it was fun to watch as the romance was allowed to build as they got to know each other. Some authors use the mating bond as a flip switch to steamy sex, but sometimes it is fun for the readers to watch the build up as we did in this one. I have TIERYN'S FURY and all that I own by Ms. Owen in my TRA (to read again) shelf and can't wait to get my hands on anything else from her.
SUMMARY
The day Shane Callahan lost his wife and was forced to run from the only home they'd ever known was the day he'd vowed he'd kill every last man responsible. He's waited years in hiding, but is finally on the verge of taking his revenge. Until he is assigned to protect a Healer and is forced to halt in his quest.
As the Alpha's daughter and the Healer in her Dare of mountain lion shifters, Tieryn McGraw has enjoyed a privileged life. As the fiancé of the next Alpha in line, she expects that to continue. But then she ends up on the run with a man determined not to like her…and who makes her question everything about her decisions and her future.
Shane needs her to heal more than his body. But can Tieryn heal his soul and prove to him that love is a higher purpose than revenge?
---
What do you think about this review?
Comments
1 comment posted.
Re: The future is not what either expected.

Yay!!! So happy that you loved it. :) Thank you so much for
reading/reviewing Tieryn's Fury! :)
(Abigail Owen 3:21pm May 17, 2016)
Registered users may leave comments.
Log in or register now!