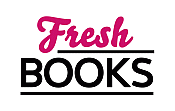 Spring for these books in March
"Intense, thrilling, exciting: a real adrenaline rush!"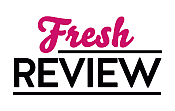 Reviewed by Monique Daoust
Posted March 1, 2016

Minka Pajari was going home, after escaping from her abductors, when she notices men are after her. Then her pursuers attacked. Angelo Rias, Sergeant First Class Special Forces, is in Tajikistan with his team, when they notice Minka, and they rescue her. Angelo recognises a hybrid—a man-made shifter: a human artificially turned into a shifter—but there aren't supposed to be any hybrids in the region. Angelo knows about paranormal beings, he has been on missions with the X-Ops in the past. But Minka is totally out of control, and only Angelo seems to have a calming effect on her.
I have been a fan of this spectacular X-Ops series from the start, and this instalment may be even better than the previous ones; HER FIERCE WARRIOR is an adrenaline rush from beginning to end! Ms. Tyler has created a world so solid that there would be no story without its paranormal elements, and that is almost unheard of. Minka and Angelo are amongst the best characters the author has ever created. Minka is childlike and innocent in spite of her struggles to keep her beast at bay. Angelo is a real tough guy with a noble heart, and their relationship is heart-wrenching. I like that the characters in the previous books all have their say in HER FIERCE WARRIOR as the story arc, which began in the first book, continues. And because of everyone's involvement, a new reader to the series will be able to easily follow.
HER FIERCE WARRIOR is riveting, and the second half of the book unfolds at dizzying speed, with thrilling action, unexpected turns of events, and with a romance so tender, so believable, it will make you smile. I don't necessarily enjoy epilogues, but in this case, I thought I'd died and gone to shifter heaven!
SUMMARY
The woman tensed. As anger and fear ricocheted across her face, her eyes changed from red to green to brown in a dizzying display like nothing he'd ever seen.
Every instinct in Angelo's body screamed at him to lunge for his weapon. Instead he set his feet for impact, blocking her slashing claws. Unbelievably, after a few moments of struggling, she went still, all the fight gone...
Minka isn't sure she should trust the sexy Special Forces soldier who found her. Subjected to horrors, on the run from scientists set on locking her in a cage, Minka is terrified of the monster she's becoming...and somehow, Angelo is the only one who can calm the beast inside her and make her feel safe.
But can she trust the way he makes her feel when she's not even sure she can trust herself?
---
What do you think about this review?
Comments
No comments posted.

Registered users may leave comments.
Log in or register now!