"All the gang is back for the wedding everybody has been waiting for!"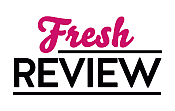 Reviewed by Monique Daoust
Posted February 9, 2016

Becca Merritt is going back to work at the hospital after a 2-month leave of absence. The same place where she was nearly abducted and where she met the love of her life, Nick Rixey. Her first day on the job went well, and when Nick proposed that same evening, all the bad things from the recent past seemed to have faded away. Until Becca's imagination starts playing tricks on her, or is it only her imagination?
Becca and Nick, the ones who started it all, finally tie the knot. What an extraordinary voyage it has been from the very beginning of the amazing Hard Ink series. HARD EVER AFTER brings back so many memories, it made me want to go back and re-read every book all over again! As everyone is getting ready for the wedding, I was reminiscing along with the characters, participating in the camaraderie and the friendly ribbing, basking in the love and respect they all have for each other. I choked up quite a few times, especially at Nick's proposal; it is so heartfelt and touching, especially from such a big, tough guy. I relished those little intimate moments the women shared as if they were my own, and recalled the intense and dramatic circumstances in which they all met. But not everything goes according to plan; Ms. Kaye shakes things up, and she had me biting my nails and sitting on the edge of my seat as I raced to reach the riveting conclusion!
HARD EVER AFTER is a book fans clamoured for, and we have been rewarded with a fitting conclusion (or is it the conclusion?). There is not a dull moment, and as every other book in the Hard Ink series, Ms. Kaye takes us on a rollercoaster of emotions: fun times, almost unbearable tension and drama, and characters so real, we feel we're among friends. I believe anyone who has read even only one book of the Hard Ink series will be overjoyed, and HARD EVER AFTER should garner Ms. Kaye new fans as well, as the gist of the series is cleverly and concisely recapped to give a taste of what this phenomenal series is all about. Another fantastic read by Laura Kaye! Always and forever!
SUMMARY
Justice served. Honor restored. Team reunited.
After a long battle to discover the truth, the men and women of Hard Ink have a lot to celebrate, especially the wedding of two of their own--Nick Rixey and Becca Merritt, whose hard-fought love deserves a happy ending.
As Nick and the team shift from crisis mode to building their new security consulting firm, Becca heads back to work at the ER. But amid the everyday chaos of demanding jobs and their upcoming nuptials, an old menace they thought long gone reemerges, threatening the peace they've only just found.
Now, for one last time, Nick and Becca must fight for their always and forever, because they know that when true love overcomes all the odds it lasts hard ever after.
---
What do you think about this review?
Comments
1 comment posted.
Re: All the gang is back for the wedding everybody has been waiting for!

hard
(Love Methoda 2:03am February 10, 2016)
Registered users may leave comments.
Log in or register now!