"FIND HER is the book everyone is going to be talking about."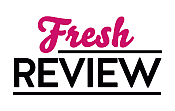 Reviewed by Sandra Wurman
Posted February 2, 2016

First and foremost I have to say I've never been more emotionally invested in a story. FIND HER crept into my heart and consciousness and refused to leave. This book is so well written with obvious attention to details and sequences that the author, Lisa Gardner, deserves plaudits for a job very well done. I've read lots of crime novels, but FIND HER is gritty and scarily plausible, and that's what makes it attention-grabbing.
FIND HER is a story about surviving. Lisa Gardner brings us into the dark world of surviving an inhumane event and trying to find light again. Four hundred and seventy two days. Can you even begin to rationally understand how long that is? Four hundred and seventy two days in a dark prison designed by a deranged sociopath. Lisa Gardner challenges us to take a good look at the predator. The predator doesn't take any blame for the way he is. No he did not ask to be born a monster—it just is. Watch out normal people living normal lives—there "are" monsters out there. Flora Dane knew that—from firsthand experience. Flora had a system—she chanted a litany of questions to herself: are you tired, hungry, cold—then answering them with a resounding NO—then you're okay.
What would you do to survive? Why do some succumb and other survive? Is it strength, intelligence or perhaps pure will even in the face of evil and desperation? FIND HER is a look into the mind of a victim—a survivor. And for Flora Dane surviving is not a destination but a journey brilliantly conceived by Lisa Gardner.
FIND HER is a scary, insightful and brilliant work of psychological drama. For the most part we are looking through the eyes of the victim as she manages the daily horrors through a system she develops. Flora isn't sure she will survive her kidnapping even though her kidnapper keeps her for 472 days. Flora isn't sure she wants to survive another day. But there is an inner strength and intelligence, which somehow is keeping her going. An innate cunning not unlike the fox on her mother's farm.
You can read the publishers blurb and get a snapshot of the storyline of FIND HER. I purposely did not include very much plot which page-by-page just gets better. This is a book you will have to read on your own, and at the end thank me for being vague. FIND HER by Lisa Gardner is the one crime novel that is a must read. FIND HER is the book everyone is going to be talking about. I guarantee it.
Learn more about Find Her
SUMMARY
Flora Dane is a victim. 

Seven years ago, carefree college student Flora was kidnapped while on spring break. For 472 days, Flora learned just how much one person can endure.

Flora Dane is a survivor.

Miraculously alive after her ordeal, Flora has spent the past five years reacquainting herself with the rhythms of normal life, working with her FBI victim advocate, Samuel Keynes. She has a mother who's never stopped loving her, a brother who is scared of the person she's become, and a bedroom wall covered with photos of other girls who've never made it home.

Flora Dane is reckless. 

. . . or is she? When Boston detective D. D. Warren is called to the scene of a crime—a dead man and the bound, naked woman who killed him—she learns that Flora has tangled with three other suspects since her return to society. Is Flora a victim or a vigilante? And with her firsthand knowledge of criminal behavior, could she hold the key to rescuing a missing college student whose abduction has rocked Boston? When Flora herself disappears, D.D. realizes a far more sinister predator is out there. One who's determined that this time, Flora Dane will never escape. And now it is all up to D. D. Warren to find her.
---
What do you think about this review?
Comments
No comments posted.

Registered users may leave comments.
Log in or register now!