"Effortlessly charming geeky hero, lively story, and sizzling romance!"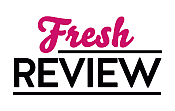 Reviewed by Miranda Owen
Posted December 18, 2015

THE FIX UP is Book 1 in Tawna Fenske's First Impressions series. Ben Langley is both a sexy science geek and a reluctant businessman. His first meeting with PR woman Holly Colvin is entertaining and Tawna Fenske creates sparks and chemistry from the moment they first meet. I love romances with a makeover involved, and I love heroes who are geeks, and Ben has a sweet and sexy Clark Kent charm. Holly is a strong woman with some vulnerability and emotional baggage because of her ex. The flirty and super sexy vibe between Ben and Holly as she updates his wardrobe and builds his confidence makes THE FIX UP fun to read. Whether Ben succumbs to his father's view of what he needs to be in order to take over the company, or whether he remains who he is intrinsically is the question that runs throughout THE FIX UP.
At first I thought Ben's father would somehow be the villain in this story who tries to keep Ben and Holly apart. However, while Ben's dad is a slightly sleazy corporate jerk, it's Holly's doubts that almost keep her from finding happiness. Being a career woman married to a control freak who plotted to keep her from working soured Holly on the idea of marriage and taking a chance on love again. Finding herself attracted to an executive and mixing business with pleasure brings up all of Holly's worst fears. Thankfully for her, and the reader, Ben is nothing like her ex or his father but instead is a sensitive geek who is big on cuddling and being genuine. I love how Ben is able to stay true to himself while only using the trappings of a businessman persona when he needs to. The moments of emotional intimacy between Ben and Holly are just as compelling as the more erotic ones and highlight how well-matched they are.
The sweet and effortlessly charming hero in THE FIX UP, mixed with the lively story, and sizzling romance add up to a winning combination. The constant push and pull as Holly tries to resist temptation and give in to her feelings for Ben had me glued to the page. I can't wait to read the next book in this First Impressions series by Tawna Fenske.
SUMMARY
Uncovering this sexy geek's charm is easy. Keeping her hands off of him is impossible.
While he may look like the love child of a movie starlet and an NFL linebacker, Ben Langley has the people skills of a half-drowned porcupine. Why socialize when there are chemistry labs and bad sci-fi flicks? If he has any hope of taking the helm as CEO of the family business, Ben needs an image makeover. Pronto.
Enter Holly Colvin, owner of First Impressions public relations and branding firm, and the woman who just saved Ben from the clutches of an over-attentive sales clerk. Holly's rebranded hundreds of companies in her career, but she's never rebranded a person. The guy clearly needs help, though, and she's just the woman for the job.
With the clock ticking for them both, Holly and Ben face off over wardrobe malfunctions and business jargon that sounds a lot sexier than it should. But can Holly make Ben into the man he thinks he should be without losing the man she's starting to love?
---
What do you think about this review?
Comments
No comments posted.

Registered users may leave comments.
Log in or register now!