"A sweet second chance romance for the Holidays"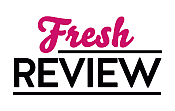 Reviewed by Kristen Donnelly
Posted December 8, 2015

Romance Contemporary | Holiday
Bess and Daniel have history and it keeps getting in the way of the future in this fun and sweet book, A SAVANNAH CHRISTMAS WISH, the second set in the Fitzgerald B&B.
I'm a bit of a sucker for B&B/hotel stories, which probably has a lot to do with my serious obsession with Gilmore Girls and Lorelai's quest to open the Dragonfly. I'm fascinated by the ins and outs of running a truly wonderful guest home, and in A SAVANNAH CHRISTMAS WISH, I also got to learn about landscaping and flowers and those things that make the whole package come together.
Daniel, bless him, is in the midst of taking over his dad's construction business and his OCD-self is working overtime to make that happen. His reaction to unexpected chaos is to buckle down and work more while getting himself as far away from the chaos as he can. Sadly for him, he classes our heroine Bess as 'chaos', especially when he feels his attraction to her/need for her is out of control.
While Bess is a more go-with-the-flow lady, she is tired of getting yo-yo yanked all over the place in favor of Daniel's need for control.
As you can imagine, however, they sort their issues. We get a bit of time to visit with Abby and Grey, the couple from SOUTHERN COMFORTS, the first book, while also spending time with the other folks who round out this world and who will have their own books soon, I'd guess. I appreciate this kind of balance, personally. It always makes the books feel more 'real' when the characters interact with people besides themselves.
Overall, I'd definitely recommend A SAVANNAH CHRISTMAS WISH for anyone looking for a sweet story of second chances, but who doesn't mind dealing with the hero's character flaws causing obstacles repeatedly. I wanted to throttle him a few times, that's for sure, but he comes around in the endn and he and Bess will surely live happily ever after.
SUMMARY
A relationship in need of renovation
Bess Fitzgerald is thrilled to be overseeing the expansion of her family's B and B. Working with Daniel Forester, not so much. After one wild night, they agreed to stay out of each other's lives. The attraction still sizzles between them now, but Daniel's need to be in control and Bess's impulsive nature continually drive them apart.
Keeping their relationship professional is harder than Bess anticipated. And it's not long before they give in to temptation. Suddenly it's clear Daniel needs her in a way she never thought possible. This may be the year Bess finally gets her Christmas wish!
---
What do you think about this review?
Comments
2 comments posted.
Re: A sweet second chance romance for the Holidays

Thank you Kristen for taking the time to read A SAVANNAH
CHRISTMAS WISH and for giving it such a lovely review! I
know you get so many books and I am honored that my book
made the cut!
Nan
(Nan Dixon 2:54pm December 10, 2015)
I think it's just great and I really want to read this book! I need to get the first one, too. New author to me. thank you!
(Kathleen Bylsma 11:23pm December 22, 2015)
Registered users may leave comments.
Log in or register now!