"Magick and love interweave in a fantastical tale"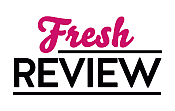 Reviewed by Make Kay
Posted October 29, 2015

STARS OF FORTUNE is Book 1 in Nora Roberts' new series The Guardians Trilogy. Fans of Nora Roberts' previous magick trilogies such as Sign of Seven, The Cousins O'Dwyer, or The Key Trilogy will find this book to be familiar ground. Roberts delivers a tried and true rendition in this book about the first of the three couples to meet and fall in love while battling a supernatural evil. We meet all three couples in Book 1, but STARS OF FORTUNE's romance centers on Sasha and Bran.
Sasha Riggs is an artist who is a reluctant seer. Haunted by visions and nightmares, she travels by herself to the Greek island of Corfu, where she quickly meets the three unknown men and two other women that she has been dreaming about for months. Bran Killian is a magician who quickly recognizes that Sasha is his heartmate. Bran will stand firm in his immense power and love to protect Sasha as they battle with the four others to defeat the savage Nerezza, a dark supernatural being who opposes the six.
Together, the six must discover how to trust each other with precious secrets in order to come together as a team to defeat evil. A seer, a magician, an archaeologist, a wanderer, a fighter, and a loner working together. Kind of sounds like the start of a "walk into a bar" kind of joke, right? But the six have some crazy chemistry as they figure out how to discover the first of three stars hidden by olden day goddesses of the moon and do battle to save it from the evil that menaces it and them. STARS OF FORTUNE is classic Nora Roberts, with a few interesting twists thrown in.
SUMMARY
To celebrate the rise of their new queen, three goddesses of the moon created three stars, one of fire, one of ice, one of water. But then they fell from the sky, putting the fate of all worlds in danger. And now three women and three men join forces to pick up the pieces…
Sasha Riggs is a reclusive artist, haunted by dreams and nightmares that she turns into extraordinary paintings. Her visions lead her to the Greek island of Corfu, where five others have been lured to seek the fire star. Sasha recognizes them, because she has drawn them: a magician, an archaeologist, a wanderer, a fighter, a loner. All on a quest. All with secrets.
Sasha is the one who holds them together—the seer. And in the magician, Bran Killian, she sees a man of immense power and compassion. As Sasha struggles with her rare ability, Bran is there to support her, challenge her, and believe in her.
But Sasha and Bran are just two of the six. And they all must all work together as a team to find the fire star in a cradle of land beneath the sea. Over their every attempt at trust, unity, and love, a dark threat looms. And it seeks to corrupt everything that stands in its way of possessing the stars…
---
What do you think about this review?
Comments
1 comment posted.
Re: Magick and love interweave in a fantastical tale

I haven't read the other magical books by Nora Roberts, but
I did like the Born In series, which had magical elements.
Love the cover on this book, too! Thanks for the review!
(Sharlene Wegner 9:28pm November 12, 2015)
Registered users may leave comments.
Log in or register now!