"A shy bride and a confused groom make a delightful twist on the arranged marriage."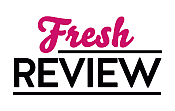 Reviewed by Auriette Lindsey
Posted October 9, 2015

Lady Margaret Ponsby has had her eye on her neighbor, the Earl of Finchley, for years but she's far too shy to speak to him. The earl, John Beauclerc, never even noticed her; he was too busy sowing his wild oats. When his grandmother insists that he marry, he concocts a scheme that ends with his unexpected and unplanned marriage to the gently-bred girl next door.
COUNTESS BY COINCIDENCE is a sweet Regency romance. In Lady Margaret, author Cheryl Bolen gives us the ultimate demure heroine. She can barely think of words to say when she's faced with the man she's admired from afar for years. If she wants to stay married to the man of her dreams, she must find a way to keep him from dissolving their union so she'll have a chance to win his heart.
This is a simple story of two people finding their way in a marriage neither of them expected. Bolen shows us the little ways Margaret endears herself to John, some intentional, some not. John surprises himself as much as he does Margaret, as he slowly comes to realize what she can bring to his life.
I recommend COUNTESS BY COINCIDENCE for readers who enjoy Regency romances, particularly arranged marriages, where the focus is solely on the love story.
SUMMARY
To extricate himself from financial difficulties, John Beauclerc, the Earl of Finchley, concocts a scheme to marry a stranger who's answered his advertisement.
He'll show his grandmother! That lady's withholding money until he can demonstrate more maturity and less scandalous behavior. At six and twenty, the last thing he wants is to settle down. He goes to the church at St. George's Hanover Square to wed Miss Margaret Ponsby of Windsor, send her on her way with £100, and continue to pursue wine, women and faro with his fun-seeking friends.
After the ceremony, he realizes he's married the wrong woman. Miss Margaret Ponsby of Windsor obviously thought the wedding was to occur at St. George's Chapel in Windsor. Lady Margaret Ponsby was at St. George's in London. How can he extricate himself from this wretched marriage—a marriage over which his grandmother is ecstatic? If only Lady Margaret Ponsby weren't so shy.
When the lanky young (though most disreputable) earl she's worshipped from afar for as long as she could remember asks her to move to the church's altar with him, she's powerless to decline. Even after a wedding ceremony begins, she still remains mute. She must be standing in for Lord Finchley's true bride. But once she realizes she really is married to Lord Finchley, she determines to do everything in her power to make this a dream marriage. Even if it means imitating her clever, talkative sister.
---
What do you think about this review?
Comments
1 comment posted.
Re: A shy bride and a confused groom make a delightful twist on the arranged marriage.

Thanks, Auriette, for a lovely review.
(Cheryl Bolen 11:10pm October 12, 2015)
Registered users may leave comments.
Log in or register now!