"Sweet YA book for romance readers of all ages."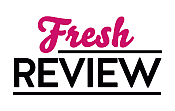 Reviewed by Annetta Sweetko
Posted October 9, 2015

In HYACINTH, Selene has sacrificed everything to take over her dead brother's place as ruler of the Vyusher, including her secret love for the one-time adversary Griffin Aubrey. With the sudden release of her brother's evil power, the Vyusher are in turmoil and even allowing those who wanted to leave to do so, has not effected a healing. Feeling the need to step away Selene decides to go away to school and in the process to try to clear up some things that the Aubrey's and their friends need to know.
Griffin is not ready to forgive this woman, even though the truth keeps getting in the way of his supposed hatred. But when dreams and an unknown menace drive her to seek his family's help, he must decide where he stands before it is too late.
Selene has dreams of a white wolf, blood, and death. She is the only white wolf she knows. Can she be the cold-blooded killer that Griffin thinks she is, or is this a plan to destroy her rule and the peace she is working to hold between the Vyusher and the Svatura?
HYACINTH is Book 2 of author Abigail Owen's Svatura series and is just as fascinating as the first. The action picks up where BLUE VIOLET ends only this time we visit the "enemy" camp and get a look at the lifestyle of the Vyusher and how Selene's brother managed to take over that magically-gifted group. Ellie, Alex, and their family from BLUE VIOLET are all back, and we finally get a better look at Selene who had stepped forward after Ellie had done in Gideon (Selene's evil brother) and someone who had been visiting Griffin in his dreams. Griffin is understandably in a quandary. For hundreds of years he has hated the Vyusher but the heart is a crazy thing, it doesn't always follow the mind's determinations. Selene too is in turmoil; she is unsure of herself and feels guilty for being unable to stop her brother.
HYACINTH might be a more youth-oriented story but if you love a sweet love story, the feeling of family that includes those of the heart, magic, forgiveness and standing by what is right and going with your gut, then this is a book you will want to pick up. I can't wait to get my hands on the next in this series because there are so many characters in this book that are intriguing I want to see what happens to them.
Learn more about Hyacinth
SUMMARY
Selene sacrificed everything when she took her brother's place as ruler of the Vyusher— including her secret love for one-time adversary Griffin Aubrey. When nightmares that are just a little too real start, Selene fears she's turned into a cold-blooded killer…the monster Griffin thinks she is.
Griffin and Ellie Aubrey are finally safe for the first time in over a hundred years, and Griffin doesn't want to easily forgive the woman he blames for killing his family. But when an unknown menace drives Selene to leave her people and seek their help, Griffin must decide.
Can he move past his hatred of everything she is? Or will the bond that could bring them both the greatest joy now be the source of their deepest despair?
---
What do you think about this review?
Comments
1 comment posted.
Re: Sweet YA book for romance readers of all ages.

Thank you so much for the lovely review! So glad you liked
it! :)
(Abigail Owen 3:48pm October 12, 2015)
Registered users may leave comments.
Log in or register now!