"A delightful addition to seasonal literature."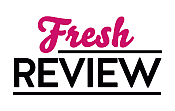 Reviewed by Sandra Wurman
Posted September 28, 2015

My shelves are filled with books and stories written by Janet Dailey, who was a very prolific author. Janet Dailey liked her cowboys, and so do I. She liked a good family story, as do I. And Dailey loved to pit a strong, intelligent female against an equally strong but cocky man. In LONG, TALL CHRISTMAS we have another slightly odd couple to root for: a tall cowboy and a petite mother of two teenagers.
Christmas is a very difficult holiday. Expectations are often so high and reality falls short. When families are going through upheaval at that time of the year it is especially daunting. I often feel like we set ourselves up for failure. The season should be a time to collect thoughts, be grateful for what you have, and catch up with family. Oh, and let's not forget food, which is an essential part of any holiday time. What do you remember most about holidays, the presents or the food?
For Kylie, coming to live with her elderly aunt would help her immensely. Coming back to Branding Iron is going to be a challenge. After Kylie's husband died last year she was struggling to get back on her feet and bring some happiness to her kids that missed their dad.
Kylie was going to make this a better Christmas and had thought ahead for most things like gifts, but the weather was threatening to short circuit her plans. So Kylie sets out to get whatever she can to augment her meager holiday items including a real tree. That's when Christmas really gets interesting.
Shane Taggert is a tall good looking cowboy who rides a motorcycle. Well, at least during the non-winter months and until his bike gets run over by a well-intentioned mother -- none other than Kylie. Not only is Shane a really good caring neighbor of her aunt, but the town bad boy who definitely caught her attention and perhaps a small part of her heart when she was younger.
Shane, too, had a plan that included leaving Branding Iron behind but family responsibility took over, and after all these years, Kylie was surprised to find him still in this small town. Shane dreamed of traveling on his bike. It was still his dream and his revised plan was to finally follow that dream.
Well, until Kylie returned to town, ran over his beloved bike, caught his attention in a big way, and for some reason Shane just can't justify, he now finds himself wondering if selling his father's ranch and setting out on the road is what he really wants.
Janet Dailey filled each page of LONG, TALL CHRISTMAS with fun and joy. LONG, TALL CHRISTMAS is about old plans and new ones, and about finding something you didn't know was missing -- love. Freedom is great, and when you are young it's the stuff of dreams. Being loved and needed beats freedom almost every time. The winner in LONG, TALL CHRISTMAS is love -- plain and simple.
SUMMARY
This Christmas, wrap yourself in love…
Facing foreclosure on her California home, widowed Kylie Wayne is grateful to accept her aging aunt Muriel's offer to come back to small-town Branding Iron, Texas, and help out on the ranch. But when an early storm rolls in, Kylie's dream of a perfect Christmas for her kids is blown away with the unexpected snow. Comfort and joy seem unlikely, unless a certain long, tall Texan with a bad boy's charm can rope some holiday cheer…
No one imagined restless, independent Shane Taggart would work his parents' ranch all these years. But with his father gone, Shane is ready to sell his land and see the world—until sweet, sexy Kylie shows up. The dutiful good girl he remembers has turned into a spirited woman, and Shane wants to give her the warm family future she longs for, puppy and all. One kiss under the mistletoe may not convince her, but Shane knows that love is a gift that will last forever…
---
What do you think about this review?
Comments
No comments posted.

Registered users may leave comments.
Log in or register now!