"Short, sweet, absolutely delectable."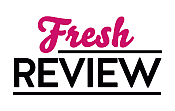 Reviewed by Sandra Wurman
Posted September 16, 2015

Women's Fiction | Western | Romance
The title of this compilation of four short stories by four amazing authors says it all. ASK ME WHY I'm such a fan of each of these talented, multifaceted writers and the answer is simply -- they have the ability to entertain, intrigue and totally win my praise within the restraints of a novella. How they manage to tell an entire fabulous story in the space of under 100 pages each is beyond my imagination. But they do. In ASK ME WHY you get a little tease of just how wonderful these authors are and why each has a following of devoted fans. ASK ME WHY is going to win over a whole new bunch of readers for Jodi Thomas, Marie Force, Shirley Jump and Virginia Kantra. I can almost hear them asking themselves -- how did I miss this?
Okay, so ASK ME WHY is a compilation or group of novellas -- short, somewhat sweet, stories. Each could easily be lengthened and enhanced for a full-blown book but each does have a somewhat satisfying conclusion. Why do I say somewhat? Each novella left me wanting more.
YOU'LL BE MINE by Marie Force is about trying to put on a wedding without problems and issues. Seems like a lost cause, but love will prevail.
MIDNIGHT BET by Jodi Thomas is about finding a new love, opening your eyes to possibilities, and regaining one that seemed difficult to hold on to. Not easy, but who said love is?
In WRAPPED AROUND YOUR FINGER by Shirley Jump we are asked once again to not judge a book by its cover.
CAROLINA HEART by Virginia Kantra shows us that old loves don't die easily. Just when the world seems too much to handle, someone can really make a difference.
Looking for a lovely, quick read? Look no further. ASK ME WHY qualifies for that afternoon read with a cup of coffee and a chaise. Not only will you enjoy each of the novellas in ASK ME WHY, but you will find yourself looking up these wondrous authors to see what else they've published. Short, sweet, and very satisfying.
SUMMARY
New novellas in the Green Mountain, Harmony, Southern Belle Book Club, and Dare Island series!
From four contemporary romance stars, stories filled with first kisses, first dances, and happily-ever-afters…
You'll Be Mine by Marie Force: Will Abbott and Cameron Murphy are finally ready to tie the knot—as long as family, friends and a love-struck moose don't get in the way.
Midnight Bet by Jodi Thomas: When cousins Rick and Lizzy Matheson of Harmony, Texas, wind up on the wrong side of an attempted shooting, they know they're in deep. Still, the biggest danger is losing their hearts—Rick to an old flame and Lizzy to an old friend she'd never noticed before…
Wrapped Around Your Finger by Shirley Jump: Maggie McBride is just one of the guys in the hard-knocks world of construction. Until she's dared to ask Nick Patterson to a wedding, enticing her to knock down some walls—and risk falling in love.
Carolina Heart by Virginia Kantra: Determined to leave her wild past behind, Cynthie Lodge is forging a new life for herself and her daughters—one that's man-free and drama-free. But when her high school crush shows up on Dare Island, he's determined to make her break her rules…
---
What do you think about this review?
Comments
No comments posted.

Registered users may leave comments.
Log in or register now!