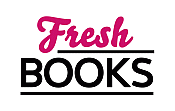 Spring for these books in March
Shirley Jump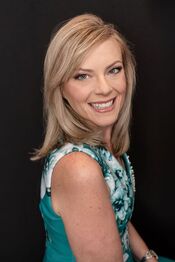 Blogging at Fresh Fiction
Shirley Jump | I Do…Again
April 10, 2008
When I wrote SWEETHEART LOST AND FOUND, the first in a six-book Wedding Planners series--a series about friends who are wedding planners, that Read More...
Shirley Jump | The Ugly Duckling and Victoria's Secret Models--Really Something
December 4, 2007
The Ugly Duckling. Poor little guy, ostracized by the ducks because they thought he was ugly, not knowing he'd grow up to be a Read More...
Pseudonym for Annie Jones.
Pseudonym: A. J. Whitten.

New York Times and USA Today bestselling author Shirley Jump spends her days writing romantic comedies to feed her shoe addiction and avoid cleaning the toilets. She cleverly finds writing time by feeding her kids junk food, allowing them to dress in the clothes they find on the floor and encouraging the dogs to double as vacuum cleaners.
Log In to see more information about Shirley Jump
Log in or register now!
Series
Hannah Swensen | Sweet and Savory | Billionaire Matchmaker | Southern Belle Book Club | Bachelor Bake-Off | The O'Bannon Sisters
Books:
The Forever Family, January 2023
Harbor Cove #2
Paperback / e-Book
Refuge Up in Flames, December 2022
Mass Market Paperback / e-Book
The Marvelous Monroe Girls, December 2022
Mass Market Paperback / e-Book
After She Vanished, September 2022
Love Inspired Cold Case
Mass Market Paperback / e-Book
Something Blue, May 2022
e-Book
The Marvelous Monroe Girls, January 2022
Harbor Cove #1
Paperback / e-Book
Christmas Actually, December 2020
e-Book
In Other Words, Love, April 2020
Trade Size / e-Book
The Secret Ingredient for a Happy Marriage, May 2018
The O'Bannon Sisters #2
Paperback / e-Book
The Perfect Recipe for Love and Friendship, July 2017
The O'Bannon Sisters #1
Paperback / e-Book
A Teaspoon of Trouble, February 2017
Bachelor Bake-Off
e-Book
When Somebody Loves You, October 2015
Southern Belle Book Club #1
Paperback / e-Book
The Tycoon's Proposal, September 2015
Paperback
Ask Me Why, July 2015
Mass Market Paperback / e-Book
The Sweetheart Secret, September 2014
A Sweetheart Sisters #3
Paperback / e-Book
The Sweetheart Rules, April 2014
Paperback / e-Book
Driving Mr. Wrong Home, March 2014
Billionaire Matchmaker
e-Book
The Boss Courted Trouble, December 2013
Sweet & Savory #5
e-Book (reprint)
The Playboy Savored Seduction, December 2013
Sweet & Savory #4
e-Book (reprint)
The Sweetheart Bargain, September 2013
Mass Market Paperback / e-Book
The Angel Tasted Temptation, June 2013
Sweet & Savory #3
e-Book (reprint)
The Millionaire Tempted Fate, February 2013
Sweet & Savory #3.5
e-Book
The Beauty Charmed Santa, December 2012
Sweet & Savory #4.5
e-Book
One Day To Find A Husband, July 2012
Paperback / e-Book
The Devil Served Desire, June 2012
Sweet & Savory #2
e-Book (reprint)
The Bride Wore Chocolate, March 2012
A Sweet and Savory Novel
e-Book (reprint)
How to Lasso a Cowboy, April 2011
The Fun Factor
Paperback
Midnight Kiss, New Year Wish, January 2011
Paperback
Vegas Pregnancy Surprise, July 2010
Paperback
Around The Bend, March 2010
Paperback
Just Married!, January 2010
Mass Market Paperback
A Princess For Christmas, October 2009
Christmas Treats
Mass Market Paperback
Doorstep Daddy, May 2009
Mass Market Paperback
The Bridesmaid And The Billionaire, February 2009
Diamond Brides
Mass Market Paperback
Simply The Best, December 2008
Paperback
Marry-Me Christmas, December 2008
A Bride for All Seasons
Mass Market Paperback
Christmas Weddings, October 2008
Mass Market Paperback
Boardroom Bride And Groom, July 2008
9 to 5
Mass Market Paperback
Sweetheart Lost And Found, April 2008
The Wedding Planners
Paperback
Really Something, December 2007
Paperback
Miracle On Christmas Eve, November 2007
Paperback
Married by Morning, June 2007
Miniseries: Makeover Bride & Groom
Paperback
Back to Mr & Mrs, May 2007
Makeover Bride & Groom
Paperback
The Legacy, May 2007
Miniseries: Hotel Marchand
Paperback
Pretty Bad, February 2007
Paperback
The Other Wife, November 2006
Paperback
Sugar And Spice, November 2006

Paperback
Rescued by Mr. Right, October 2006
Paperback
The Bachelor Preferred Pastry, February 2006
Paperback
The Dating Game, December 2005
Silhouette Romance Series, #1795
Paperback
The Angel Craved Lobster, August 2005
Paperback
The Marine's Kiss, August 2005
Paperback
The Devil Served Tortellini, March 2005
Paperback
Kissed by Cat, February 2005
Paperback
Her Frog Prince, December 2004
In a Fairy Tale world...
Paperback
The Bride Wore Chocolate, September 2004
Paperback
The Daddy's Promise, June 2004
Paperback
The Bachelor's Dare, December 2003
Paperback
The Virgin's Proposal, January 2003
Paperback