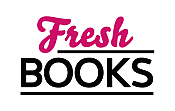 Best winter reads for February
"A lovely and inspiring tale of a young woman with a dream that is fulfilled."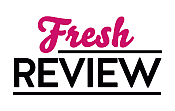 Reviewed by Kay Quintin
Posted March 7, 2015

After receiving a call from her family in Chicago, Rita Jansen arranges an emergency trip home. She currently lives in Beverly Hills, California working as a hair stylist at Roberto's, catering to the elite and celebrities.
An unusual dream of ice-skating confuses Rita. Even though she is near six feet tall and wears a size 11 shoe, this sport has always been her love and something she has always been good at it. Receiving a call that Donna, her mother, has had a stroke, everything else is set aside as she heads home and to the hospital. She is surprised, though, that it isn't her father Richard or brother Ricky that greet her as her ride, but Johnny Hollister, an old school classmate. Her ride sports the lettering "Jolly Janitors", where Johnny works.
Donna operates Hair and Now, a salon in a Chicago mall. Things have been going downhill and business is nearly extinct. With the father working fewer hours and making less money, the salon was subsidizing their income. Rita is asked to look after the salon in her mother's absence during the vacation time she has taken. Not only does Rita take on the task of rejuvenating her mother's salon with a totally new retro look, but is plagued with feelings for Johnny at the same time. She has her trials to overcome with the help of her old friend Marley while dealing with Zinnia, a previous employee of her mom's. Zinnia now owns her own fancy salon upstairs at the same mall, and has taken many of Hair and Now's clients. Her love of skating is revived as well as her interest in Johnny. When Rita finally feels she has "come home", considerations must be made for her future happiness.
LOVE GENTLY FALLING is the first I have had the pleasure of reading from Melody Carlson but found the story to be filled with emotion, warmth, dreams and genuine caring characters. This delightful tale was fulfilling and lovely to read as well as sweet and inspiring. LOVE GENTLY FALLING is a quick read that is sure to steal your interest throughout. This is a refreshing and very appropriate read for a young reader that will be completely satisfying.
SUMMARY
Rita Jansen is living her dream as a hairstylist in Hollywood when her father calls with news that her mother has suffered a stroke. When she gets home to Chicago, Rita finds her mother is healing but facing a long recovery. Worse, without being able to run their family-owned salon, her mother could lose the business. Rita decides to help, but she only has until Valentine's Day to come up with a plan.
As Rita takes her mother's place at work, the nearby skating rink she loved as a child brings back fond memories. Rita also finds herself renewing friendships with her childhood best friend, Marley, as well as her classmate Johnny. Although they now lead such seemingly different lives, Rita is surprised by how well she and Johnny connect and how far he will go to help her. Though Rita believes Johnny is only being kind, with romance kindling in the air and on the ice, their friendship may just fall into something more.
---
What do you think about this review?
Comments
No comments posted.

Registered users may leave comments.
Log in or register now!