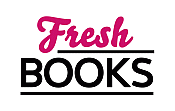 Great Summer reading - June releases
"He's a fighter who will do what he must to protect his heart."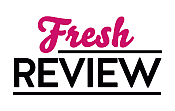 Reviewed by Annetta Sweetko
Posted February 23, 2015

Denver Lewis is an up and coming MMA fighter who can have any woman he wants but the one he is attracted to worries him. He doesn't share and Cherry Peyton is a top-notch flirt. So far he's been HOLDING STRONG against taking what he wants, but he's weakening.
Cherry had her eyes on Denver since the first time she saw him but he's holding out. When old troubles show up on her doorstep he's the first to come to her side. It doesn't take long for Denver to learn that the carefree flirt he thought he knew was far from the true woman she is and this woman is one he wants ... for ever. All he has to do is get Cherry to trust him enough to let him keep her safe.
HOLDING STRONG will have you holding your breath while burning fingers quickly turn the pages. Author Lori Foster takes readers back into the MMA world in this edition to her "Ultimate" series and the action just keeps rolling. The gang is all there as plans for Cannon and Yvette's [No Limits] wedding and Denver's upcoming match are in play ... add Cherry's problems and you can't put this one down. I believe readers will enjoy the sizzle between Cherry and Denver but will also take pleasure in watching as the trust and love really starts to grow. There are a number of moments that will break your heart for this lovely girl, and you will find it easy to root for Denver to kick some butt.
In addition to their story we get to see snippets of the other members of the group which hopefully gives us a taste of what is to come in future books. I have thoroughly enjoyed everything Ms. Foster has written as many of them are on my TRA shelf as is this one and I can't wait for the next one.
SUMMARY
An up-and-coming MMA fighter wants more than just one night from a woman fleeing her past in New York Times bestselling author Lori Foster's irresistible new novel. Heavyweight fighter Denver Lewis plays real nice, but he doesn't share. That's why he's been avoiding top-notch flirt Cherry Peyton. But a man can only resist those lush curves for so long. Their encounter surpasses all his fantasies, bringing out protective urges that Cherry's about to need more than she knows… Denver's combination of pure muscle and unexpected tenderness has been driving Cherry wild. Yet no sooner does she get what she's been craving than old troubles show up on her doorstep. And this time, Cherry can't hide behind a carefree facade. Because the man by her side is one who'll fight like hell to keep her safe…if only she'll trust him enough to let him…
Excerpt
Her attention went all over his body. "Seriously, Denver. Did you really want to argue right now?" He searched her face. "No." Hell no. Especially not with her looking at him like that. He moved in again, one hand on the wall by her shoulder. "Thing is, I'm not sure you want what I want." For the longest time, their gazes held while her breathing quickened and her cheeks warmed. Finally, in a whisper, she asked, "Do you want me?" With one short nod, he pressed her to the wall, feeling her all along his length. "Have for a long time." "You hid it well." "Then I'm one hell of an actor." He brushed his mouth over her forehead. "We have a lot of talking to do, but I'd as soon do it after." "After?" "After I've had you. Maybe several times." She dipped her head down so that he stared at the crooked part in her fair hair. He brushed his nose against her, down to her temple, her ear. Her hands clutched at him. "I got the feeling you didn't like me." "I like you." It was how her flirting made him feel that he didn't like so much. "We're finally going to have sex?" Having her spell it out like that, as if he'd just given her a gift, added fuel to the fire. He closed his eyes, drew a breath. "That'd sure be my preference." Pushing him back so she could see his face, she asked anxiously, "You won't change your mind?" The laugh tried to escape, but he wanted her too much to take a chance on pissing her off. "Where's your room?" "Close." On a sharply inhaled breath, she stepped him back a few paces and darted around him in a rush. "Come on." At first he just watched her, the sway of that stellar ass, how her breasts moved, her obvious urgency, the way her hair teased over her shoulders. She stopped halfway down the hall and fumbled in her purse before pulling out a key card. She opened the door, jammed the key card back into her purse, and glanced at him. Ah, hell. Definitely close. In a few long strides Denver reached her. Seconds later they were in her room. A second after that he was kissing her. * OH GOD, HE tasted good, even better than she'd imagined— which seemed incredible because she'd done a lot of explicit imagining. Big and bold, he slanted his head and nudged her lips open so he could lick in with his hot tongue. Whoa, the man seriously knew how to curl her toes. And so much hunger! If she didn't know better, she might think that he'd wanted her as much as she'd always wanted him. But that couldn't be true because he was the one who'd started avoiding her. No way had she misunderstood that. She just didn't know why. He was here with her now, though, and she wanted to do this right. Gasping for air, Cherry said, "Wait." He lifted his head but stayed close, his hard body pressed to hers, thrilling her. She'd wanted him for so long that the reality of this happening, finally, almost made her frenzied to seal the deal. She could feel his warm breath, the flexing muscles in his chest and arms, and the intimidating rise of his erection. But if she thought about that right now, she'd totally lose it. Better to concentrate to keep things on track. Holding on to his biceps—so sexy—she licked her lips, swallowed, and managed to say, "The door?" It still stood open because the second she'd stepped into the room he'd kissed her. Slow, methodical, he slid one hand up her nape and into her hair, clenching just enough to hold her securely, keeping her right there against him. That possessive embrace sent another thrill racing through her, turning her breath short and shallow, her heartbeat fast and furious. With the other hand he shoved the door closed and turned the lock, then went one further and flipped the security latch. That all seemed so final that her knees trembled. His hand in her hair tugged, tipping her head back and away to give his open mouth access to her throat, tasting her skin, sucking and licking down to her shoulder, then concentrating where her frantic pulse raced. She couldn't help but groan at the feel of his teeth, his hot tongue. "Denver…" He kissed his way back up to her mouth. So much heat suffused her, she felt light-headed. At the last second, she turned her head. "I need five minutes for a shower." That clever hand in her hair brought her face back around. "Later." And then his mouth was on hers again, his tongue delving, consuming. Making her forget herself.
Videos

HOLDING STRONG by Lori Foster
---
What do you think about this review?
Comments
No comments posted.

Registered users may leave comments.
Log in or register now!