"A delightfully naughty and sweet romance all in one!"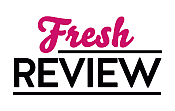 Reviewed by Miranda Owen
Posted February 22, 2015

COWBOY DELIGHT is a novella in the Cowboy Heaven series by Cheryl Brooks. The story is told strictly from Lauren Allen's point-of-view as she makes the trek to Houston to visit her fiancee and his parents. There are plenty of smoking hot moments in COWBOY DELIGHT, but I think it's also a story about a woman trying to find herself and make peace with who she really is. The fact that her journey of self-discovery comes with a sinfully sexy cowboy is just a delightful bonus.
Even though Lauren's journey is the focus of COWBOY DELIGHT, I like that Steve goes through some new territory as well through the course of the story. They both haven't really experienced a strong connection to a romantic partner in awhile. Steve has been a widower for two years, while Lauren has never really felt that kind of connection until now. Lauren's fiancee Frederick is not a bad guy, but she realizes that she has more freedom to be herself around Steve. Because of her anxiety-filled childhood, she chose Frederick for security, but she also experiences a different kind of security being with Steve.
In addition to the interesting characters and strong emotions in COWBOY DELIGHT, it is also full of the explosive sexuality that is characteristic of a romance by Cheryl Brooks. The sex scenes are intense, earthy, and playful all at the same time. They show just how comfortable Lauren and Steve become with each other and the natural chemistry they have.
COWBOY DELIGHT is delightfully naughty and a sweet romance. Lauren and Steve are a perfect match. I love how Steve didn't try to manipulate Lauren in order to get his way, but realized that if she stayed with him that it would be her choice. I look forward to more tales of fantasy cowboys and hot romances from Cheryl Brooks in the future.
SUMMARY
Getting stranded has never felt so good...
Lauren Allen is on her way to meet her future in-laws when her car breaks down on a scorching, dusty Texas highway. There's no shortage of handsome cowboys turning up to save the day, but she puts her trust in local rancher Steve Williams. From the moment she shakes his hand, his warm, calloused grip makes her hotter than she knows what to do with...
---
What do you think about this review?
Comments
1 comment posted.
Re: A delightfully naughty and sweet romance all in one!

Great!! it lived up to the hype!!
(Donna Fournier 10:52pm February 23, 2015)
Registered users may leave comments.
Log in or register now!