"warm welcome to a fabulous new series"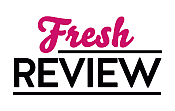 Reviewed by Sandra Wurman
Posted December 12, 2014

Western | Romance Contemporary
There are times when you realize how much brilliance it takes to create a story that captures your attention, rich with details and holds fast to the very last page. And then as you approach the last paragraph you have to face the fact that the adventure is over. HOW TO HANDLE A COWBOY is book one in Joanne Kennedy's series The Cowboys of Decker Ranch. All I can say is -- thank goodness -- I want more.
I have reviewed some of the best by the best cowboy romance authors and have to add Kennedy to that list.
HOW TO HANDLE A COWBOY is an insightful look into the effects physical and emotional on children who are abused by the very folks that are supposed to protect and love them. When there are no options left -- when the home environment has become toxic -- these kids go into the foster system. Joanne Kennedy provides a unique look into the many levels of this system and the impact fostering has on children and the issues that carry over into adulthood.
Sierra Dunn is the caretaker of a new group home located in an old orphanage in Wynott Wyoming. Her small group of charges, five ten year old boys, need her in too many ways to list. But one of the most important is protection -- these kids are still in harm's way. As a former police officer Sierra is well equipped to defend but it is her knowledge of the foster system that makes her well suited for this position. This is an important step for her career which she sees as much larger than head mistress for this small group home. She has plans to make a bigger contribution to kids in trouble.
These five boys need her now but Sierra is diligent about maintaining a professional distance. Caring too much is not an option when this position is temporary. But that is becoming difficult -- these kids are definitely getting to her big time.
As part of the program to reach out Sierra's boss makes arrangements with a local rancher. Ridge is no ordinary rancher. He was fostered and after many false starts he got lucky. Irene and Bill were there with open arms for Ridge and his two brothers. Now back at the ranch after years on the rodeo circuit they have a chance to give back.
These kids have no direction -- no foreseeable future, they are busy just trying to survive. Sierra and Ridge are an amazing couple that through compassion and love could give this group direction and hope -- make some dreams come true for kids whose lives were nightmares. These kids learn valuable lessons. More can be accomplished with a gentle hand for everyone on Decker Ranch and indeed the town of Wynott.
This is a story about being broken and through love, care and understanding getting healed. We are not talking about perfection -- our goal is lofty -- normal and loved.
Fabulous -- be prepared to be swept away by this absorbing heartwarming and compassionate story starring very unique cast of characters that includes a town that has love for all living things. Joanne Kennedy's sassy clever dialog will at times have you laugh out loud and at other times feel the angst of her well developed characters. I am a difficult reader/reviewer to impress -- Kennedy definitely impressed me with HOW TO HANDLE A COWBOY. I can't wait for the next in this series.
SUMMARY
It takes a village to raise a child – and a cowboy to open a woman's heart.
Rodeo cowboy Ridge Cooper has always had one goal in life: stay in the saddle for eight seconds. Now, sidelined by a career- ending injury, he's trapped at his family's ranch outside Wynott, Wyoming with nothing to do. But when he volunteers to teach foster kids to ride, he finds a new purpose in life-one that matters far more than buckles and babes.
For social worker Sierra Dunn, a job managing a group home in the tiny town of Wynott, Wyoming is just a quick stop along the way to changing the world. But try as she might, she can't help getting attached to the ten-year-old boys in her care. The five little refugees from abusive homes steal her heart, but there's plenty left over for local rodeo legend Ridge Cooper.
Sierra tells herself it's time to move on, but the town's sense of community and the homey atmosphere at the ranch tug at the heartstrings of this street-smart city girl. And when one of the boys is in danger, she learns that with the help of a faithful cowboy, she can change the world one child at a time.
---
What do you think about this review?
Comments
No comments posted.

Registered users may leave comments.
Log in or register now!